Welcome to Rock Art Australia's March 2022 E-News

On behalf of the team at Rock Art Australia we wish you an enjoyable and rewarding 2022.  It's already March and thankfully plans are full steam ahead for research to resume in the Kimberley and Arnhem Land.
Researchers are back in their labs and planning field trips to the Kimberley and Arnhem Land from April onwards. The Dating team will be back in the Drysdale River National Park with partners Balanggarra Aboriginal Corporation. Prof Joakim Goldhahn who heads the Rock Art Australia Ian Potter Kimberley Chair will be working with colleagues in the Kimberley and Arnhem Land, and a new project Tracking East Kimberley Gwion Gwion, Wanjina, and other recent rock art in the Cockburn Ranges starts in April. We are excited to be planning a visit to Perth and the Kimberley to connect with our WA supporters and Indigenous partners. Our national lecture series will be announced shortly.
Congratulations to Prof Rachel Popelka-Filcoff and Dr Damien Finch for their recent research accolades. Rachel was named on the Analytical Scientist Power List and Damien was awarded a AINSE (Australian Institute of Nuclear Science and Engineering) gold medal.
Scroll down to read about '5 Amazing Discoveries in International Archaeology' featuring RAA-funded research; Balanggarra community members visit the Kimberley Visions team at UWA; Dr Sven Ouzman's presentation 40,000 years of rock art and place-making …' and more news items.
We expect there will be many more opportunities to meet face-to-face this year and we hope we will see you in person soon.

NEWS FROM THE ROCK ART DATING TEAM
Time Team - 5 Amazing Discoveries
Some of you may have been fans of the British television series, Time Team, that ran between 1994-2014. They are resurrecting the series and as part of the promotional activity, the new Time Team have produced a video on "5 Amazing Discoveries in International Archaeology".
#1 includes a fascinating section on Rock Art Australia funded research at the 9:15 minute mark. We hope you enjoy it!
WATCH NOW
NEWS FROM THE KIMBERLEY VISIONS TEAM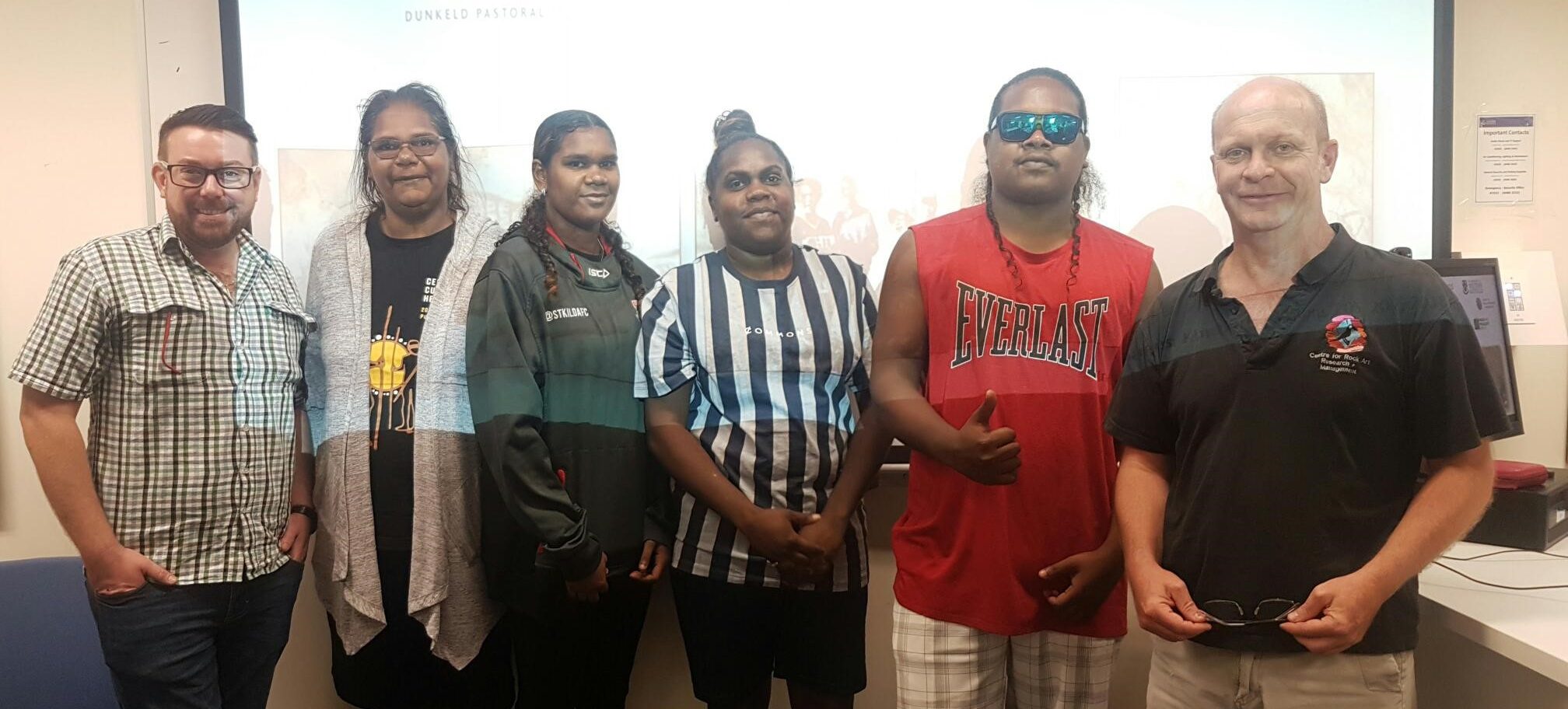 Kimberley Visions Welcomes Balanggarra
The RAA Kimberley Visions team at UWA welcomed Natasha Smith (Balanggarra Ranger Co-ordinator), Olive Rex, Dwayne Carlton and Joanne Grant (all Junior Rangers) for a week of experimental archaeology, AAA conference presentations, working in the lab, heritage visits, seeing the sights, shopping - and everyone has a AAA Skills Passport!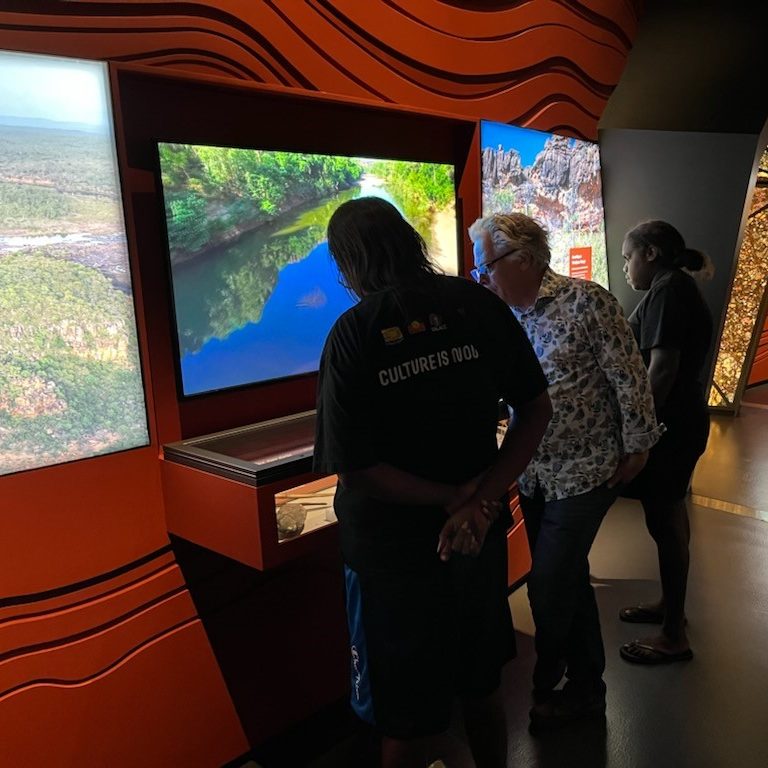 The group went with Prof Joakim Goldhahn to visit the WA museum Boola Bardip which features a lot of Kimberley heritage.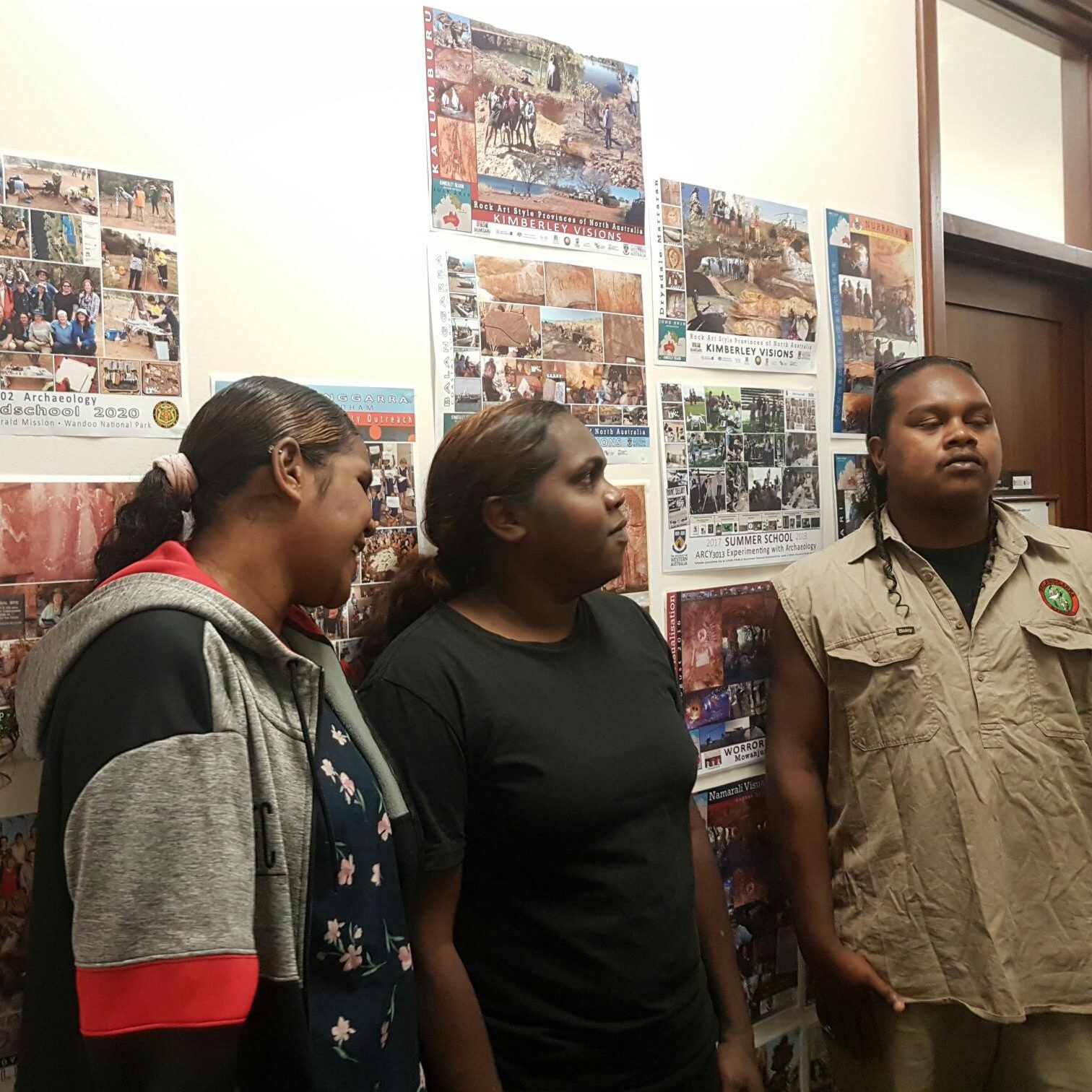 Co-presenting the Kimberley Visions sessions at the Australian Archaeological Association national 'Reconciliation - Working Together' conference.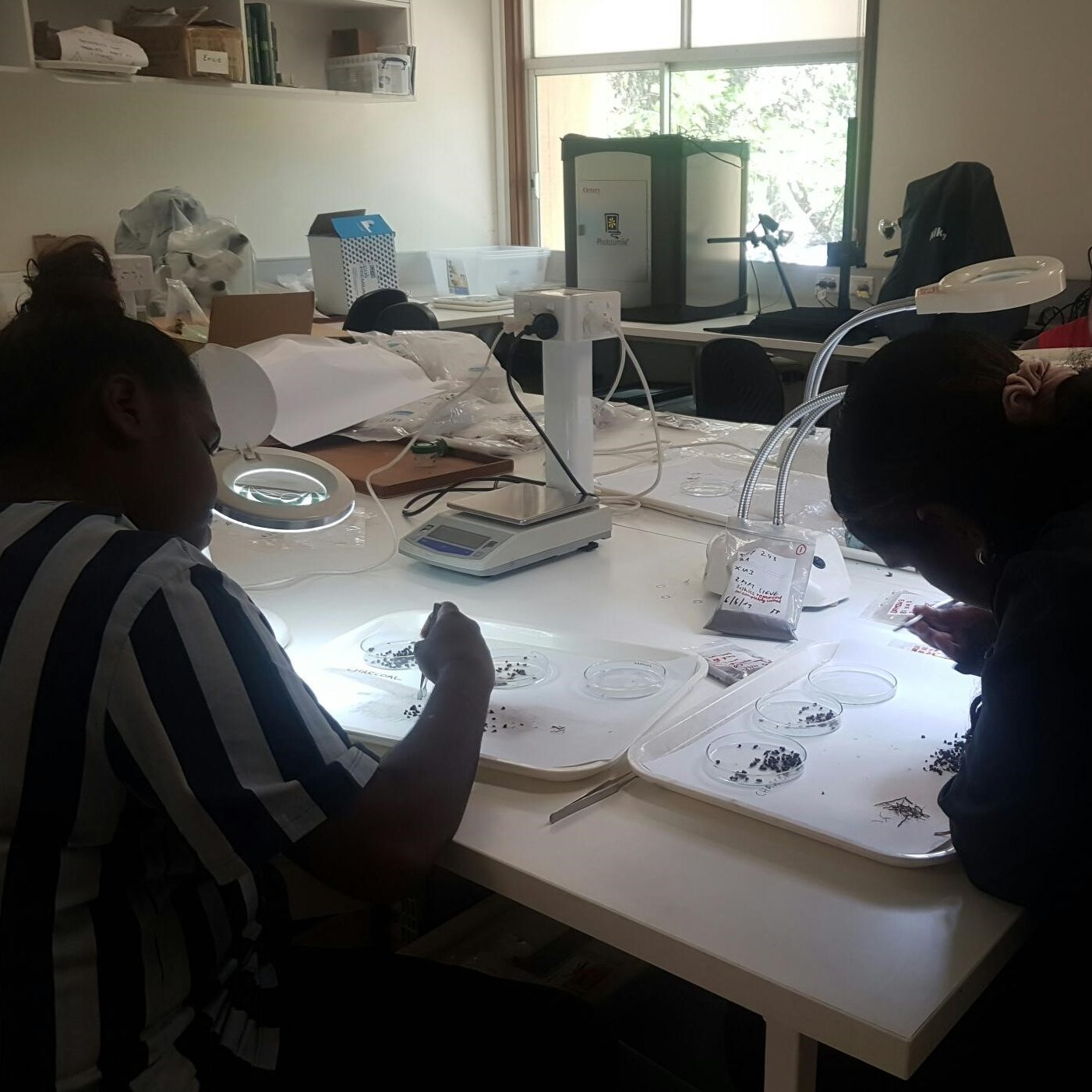 Working in the lab at the University of Western Australia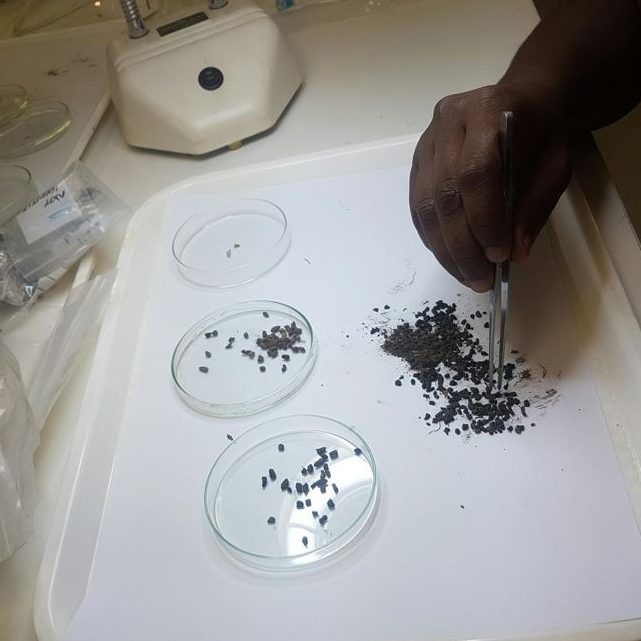 Sorting material from Kimberley Visions excavations on Balanggarra Country.
40,000 Years of Rock Art and Place-Making from Sahul and Australia
Dr Sven Ouzman from the Kimberley Visions project gave a presentation and discussed the history and latest developments in Australian rock art research and management in a time of profound social and climate change.
WATCH NOW
CONGRATULATIONS TO OUR RESEARCHERS
Dr Damien Finch
Damien was awarded an AINSE (Australian Institute of Nuclear Science and Engineering) Scholar Gold Medal for his PhD studies under Rock Art Australia's Rock Art Dating Project. He was one of only three scholars to receive this award. This is a tremendous honour for Damien and reflects the high regard held for his work by AINSE and also the strength of the collaborative relationships he has developed with ANSTO.
Prof Rachel Popelka-Filcoff
Rachel was celebrated as one of the world's top 100 most influential analytical scientists.
Rachel is the Rock Art Australia Minderoo Chair in Archaeological Science at the University of Melbourne.
READ MORE