We are a small team supporting researchers in the field, fundraising to support Rock Art Australia's objectives, and engaging with our donors, partners and stakeholders to promote rock art and raise awareness of rock art and the work of the Foundation.
Cas joined Rock Art Australia as CEO in 2010, recognising the organisation's valuable work researching, protecting, and promoting Indigenous cultural heritage.
Cas is known for her creative ability to position and profile organisations and build reputation. She draws on years of corporate, arts, tertiary and philanthropic experience and is an accomplished communications professional, skilled writer, grant maker and fundraiser.
Cas has held leadership roles transforming the performance and outcomes for tertiary, non-profit and arts institutions, including the Australian British Chamber of Commerce, Charles Darwin University, the Australia Council for the Arts, The Smith Family and the Museum of Contemporary Art.
She was the founding producer of the OpenAir Cinema at Mrs Macquarie's Point, Sydney and has worked in radio, publishing, film, and the visual arts.
Cas spent eight years as head of communications, fundraising and volunteering at Sydney's Museum of Contemporary Art where she was introduced to the MCA's Maningrida and Ramingining Collection of bark painting, wooden and fibre sculpture. This was the beginning of her love for Aboriginal art and continuous learning of Aboriginal culture. Some years later, as Communications & Marketing Director at Charles Darwin University (CDU), she visited those Aboriginal communities.
"One of the best parts of my job is the opportunity to see the rock art, meet Traditional Owners, and hear their stories. I am fortunate to regularly visit these inspiring places. It is a privilege to share the research findings with our generous donors," she says.
Cas holds a Master of Arts (Organisational Communication) and is a former Trustee on the Board of Trust for Nature. In her spare time Cas sings with a gospel community choir and pursues her passion for skiing, the arts, and environmental conservation.
Liz joined our team in July 2019 as Communications Manager. Liz spent ten years in the UK with some of London's top communications consultancies and brings a total of 18 years' experience in strategic brand communications for Australian and European corporations across travel, tourism, retail, and government sectors.
Liz was familiar with the Foundation's research work prior to joining and is passionate about the scientific study of rock art and working towards ensuring its protection. She loves working with our donors and stakeholders to promote the importance of the rock art so that we can understand the history of Aboriginal Australia and its global significance.
Prior to joining Rock Art Australia, Liz worked at Melbourne Grammar School to lead the Grimwade House centenary communications and events program. Liz holds a Bachelor of Arts degree from the University of Melbourne and a Post Graduate Diploma in Public Relations from RMIT University.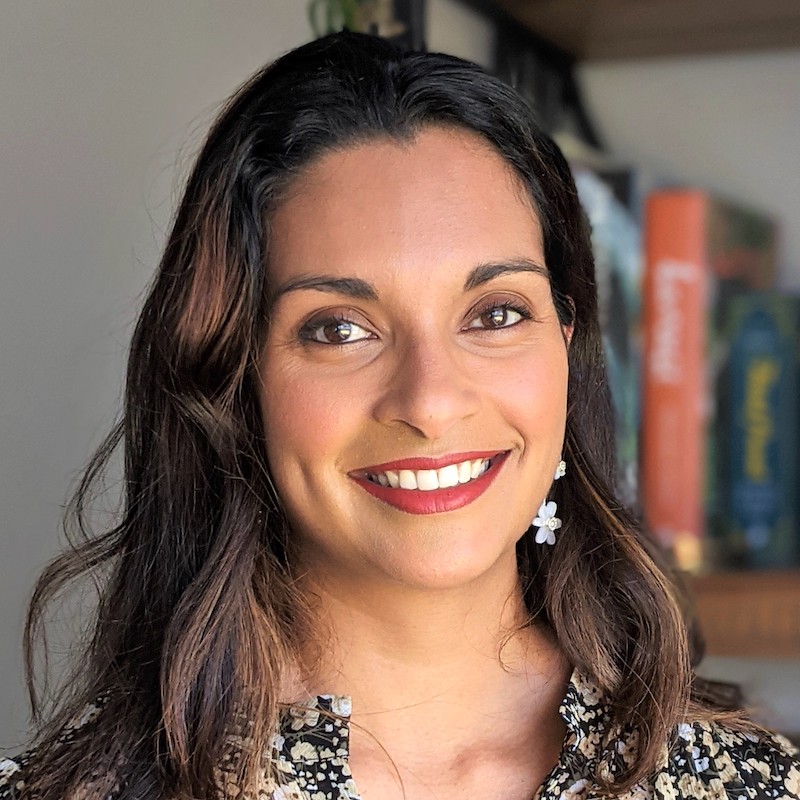 Simone joined us in June 2021 as Administration and Event Coordinator. Simone has a mix of administration, events, and travel coordination experience.
For more than 12 years Simone worked in wholesale travel as a team leader and group & events specialist and in the finance sector in administration, sales, and marketing.
Simone's role at RAA provides support to the CEO and Company Secretary on board and administrative matters and she is an essential member of the team working on events – from special occasions for donors through to RAA's 5-city lecture series and the management of the annual Research Workshop. Simone has a Bachelor of Tourism and Bachelor of Business from Monash University and likes to spend time with her family, including her two little children.
Balanggarra Aboriginal Corporation Chair and RAA director, Cissy-Gore-Birch has joined the Rock Art Australia team as Indigenous Kimberley Representative to assist RAA in building relationships in the Kimberley.
Long cognizant of the need to be on the ground to connect with Traditional Owners, rangers and healthy country programs and projects, RAA is delighted Cissy in her capacity as Kimberely Cultural Connections consultant can take on this role after a disruptive 2-year Covid hiatus.
Cissy is a Jaru/Kija woman with connections to Balanggarra, Nyikina and Bunuba country. She grew up on Balanggarra country in the east Kimberley region. Cissy holds a Graduate Diploma in Natural Resource Management and has worked in the Aboriginal land management and community development sectors for the past 25 year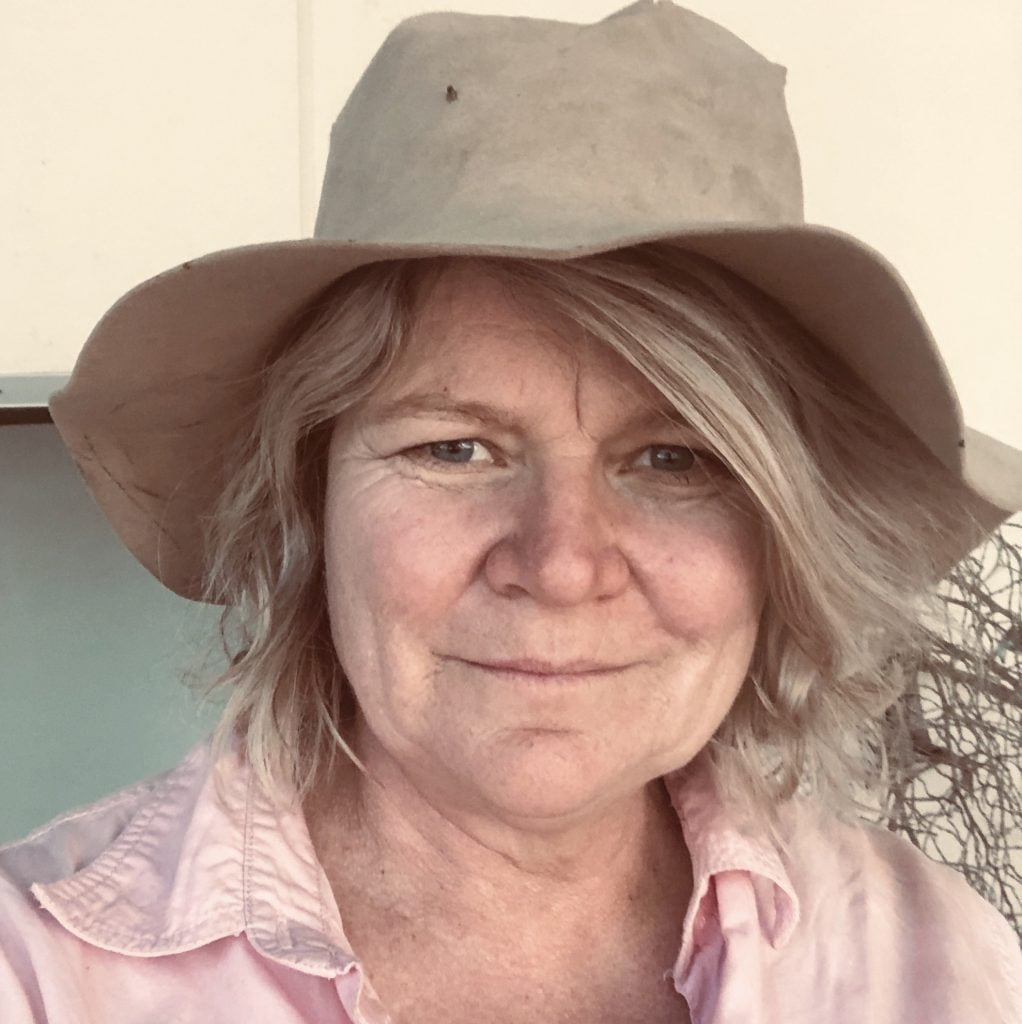 Pauline was introduced to the Kimberley and its rock art by the late Dr Grahame Walsh in 1988 and provided assistance to him in his field work, cataloging, illustrations and publications including Bradshaw Art of the Kimberley. Since his death she has continued to document and protect rock art in the north Kimberley. Pauline developed the rock art recording resources for the course with Kimberley TAFE that RAA took to the remote communities.
The iPad application used by the researchers and Traditional Owners to document the rock art sites in the field research was created by Pauline and incorporates the rock art recording methodologies of the late Dr Grahame Walsh, including over a thousand icons.
Pauline Heaney joined our team as a volunteer researcher in 2013 . Her skills in managing data research in the field led to her appointment as a data resource consultant.
Rock Art Australia works with multiple universities and researchers and Pauline supports the university research publications related to our sponsored projects as well as undertaking research with the archaeologists/scientists and traditional owners in the field. Pauline has participated in hundreds of recordings of rock art sites as a member of the Kimberley Visions and Rock Art Dating teams with project partners Balanggarra Aboriginal Corporation. Pauline is also a graphic designer and an essential member of the RAA team looking after our photo archive, website and digital online presence.