Rock Art Australia is underpinned by a Science Advisory Council comprising eminent scientists from tertiary institutions across Australia who advise the board on the Foundation's long term research program.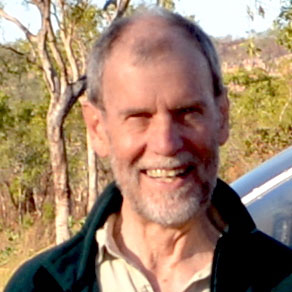 Andrew Gleadow is an Emeritus Professor of Geology and former Head of the School of Earth Sciences at the University of Melbourne. In 2017 he was awarded an AO for distinguished service to the earth sciences and to education, as an academic and researcher in the field of thermo-chronology and landscape evolution, and to professional geological and scientific societies.
Andy has researched and published widely on the development and application of radiometric dating techniques, particularly in fission track analysis and thermochronology. His work has included dating of hominin fossil sites in East Africa and he currently leads a major program to date the rock art succession in the Kimberley. Andy has received numerous awards for his research, is a Fellow of the Australian Academy of Sciences, and a former President of the Geological Society of Australia.
Andy was appointed Chair of the SAC in November 2013.
Chris is an archaeologist in the School of Social Science, University of Queensland, with previous research fellowships at the University of Cambridge and the Australian National University. He has diverse research interests, primarily focussing on working alongside indigenous Australians to document the long and dynamic history of Aboriginal people in Australia. He has conducted research on the origins of modern humans and their dispersal from Africa through India and Southeast Asia to Australia, the evolution and diversity of stone tool industries, and the geometric morphometric analysis of rock art.
His recent work includes publications on the oldest known site in Australia (Madjedbebe), the demographic history of Australia, the evolution of stone tools, and human survival of the Toba eruption in India.
Chris has written overviews of Australia's dynamic indigenous past (in the Oxford Encyclopedia of Indigenous Australia), and books on long-term cultural change in northern Australia (and stone tool industries in Australia.
Chris joined the SAC in August 2022.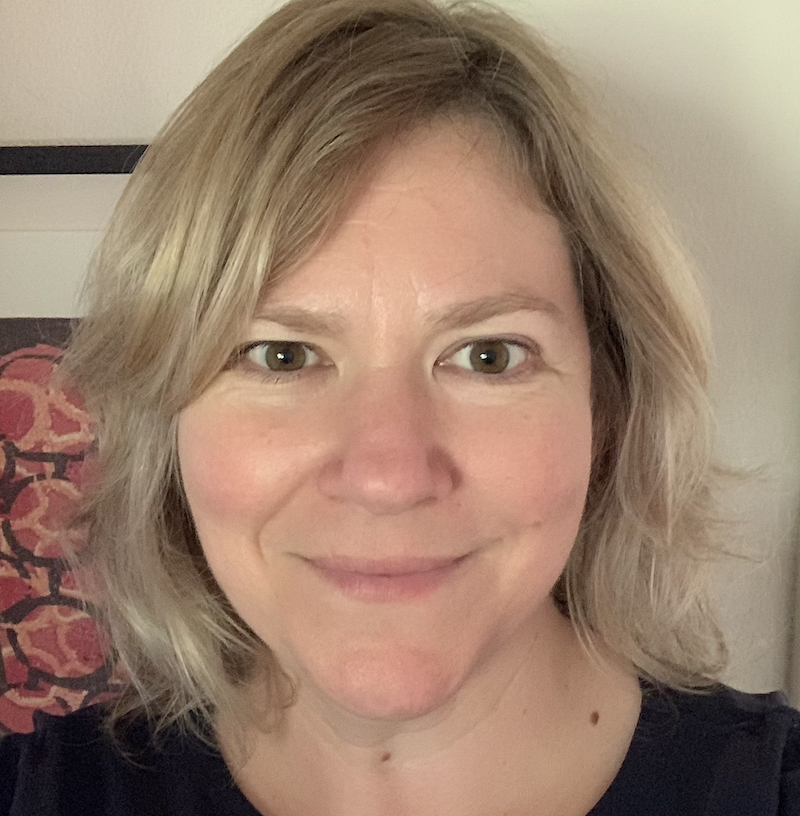 Annie joined the SAC in 2021 as Ex-Officio member on behalf of the Western Australian Museum. She holds a Bachelor of Arts (Hons) in archaeology from the University of Western Australia (UWA) and has worked in Indigenous cultural heritage in WA for over 15 years. As Assistant Curator Archaeology she manages the state's archaeology collection, facilitating access to collections for communities and researchers, developing interpretive content for exhibitions and supporting community-led heritage projects. Working with communities across WA she developed several exhibits for the new WA Museum Boola Bardip (opened 2020) exploring significant natural and cultural landscapes and Aboriginal peoples enduring connections to them.
She is currently working on a project with Balanggarra Aboriginal Corporation, DBCA and UWA to investigate Southeast Asian trepang sites on the Kimberley coast. She is also a Partner Investigator on the ARC-Linkage project 'From the Desert to the Sea: Managing Rock Art, Country and Culture (2022-2026)', working with Aboriginal knowledge-holders and researchers from Australia and abroad to better understand museum collections and their links to cultural landscapes, knowledge and traditions.
She has been involved in several rock art research projects across WA and northern Australia, and is currently the WA Museum representative on the Murujuga Rock Art Stakeholder Reference Group. Annie is also involved in delivering aspects of the Museum's annual Emerging Curators program, which provides exposure and training in Museum curation and collections to Aboriginal and Torres Strait Islander participants.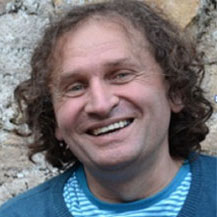 Bruno David is an archaeologist based at the Monash Indigenous Studies Centre, Monash University (Melbourne). Bruno's research specialises on the archaeology of Indigenous Australia and Melanesia, with current research projects in the Kimberley, GunaiKurnai Country in East Gippsland, and the southern lowlands of Papua New Guinea.
Bruno is interested in the entire span of Indigenous occupation of those regions, with active research interests on the antiquity of occupation, rock art and symbolism, oral traditions, and historicising ethnographically-documented cultural expressions through archaeological methods. His most recent books are: Cave Art (Thames and Hudson, 2017); Hiri: Archaeology of Long-distance Maritime Trade along the South Coast of Papua New Guinea (University of Hawaii Press, 2017, co-authored with Robert Skelly); The Oxford Handbook of the Archaeology and Anthropology of Rock Art (Oxford University Press, 2018, co-edited with Ian J. McNiven); and The Oxford Handbook of the Archaeology of Indigenous Australia and New Guinea (Oxford University Press, in press, co-edited with Ian J. McNiven).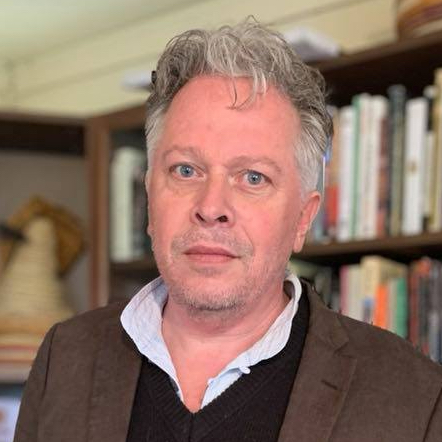 Professor Joakim Goldhahn holds the Rock Art Australia Ian Potter Kimberley Chair at the University of Western Australia. His research investigates rock art as a meaning-creating phenomenon with ongoing community-engaged fieldwork in Australia, northern Europe, and Kenya. Recent research outcomes explore known rock art artists, as well as rock art as a media transmitting cultural knowledge and identities across generations, including children's (Australia) and warriors' (Kenya, Scandinavia) relations to rock art. His research interests also encompass the European Bronze, Theoretical Archaeology in Practice, as well as the History of Archaeology.
Joakim is the author of over 190 research publications, including the recent monographs Birds in the Bronze Age: A north European perspective (Cambridge University Press, 2019). He is the guest-editor of two special issues on Rock Art Worldings for the journal Time and Mind (2019), and together with Dr. Sally K. May (Griffith University) he co-edited a special issue on Contact Rock Art for the journal Australian Archaeology (2019).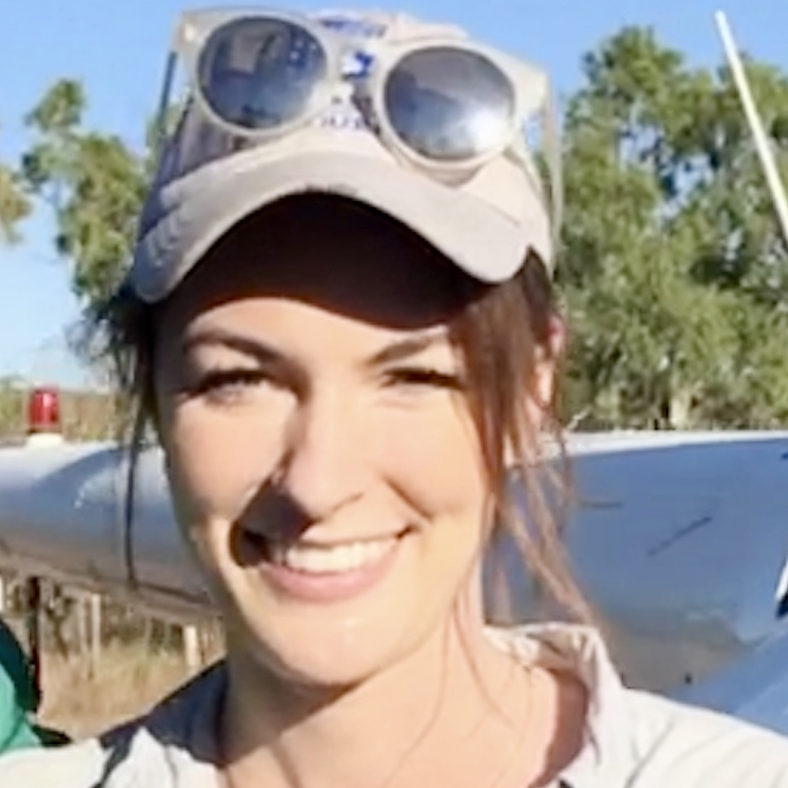 Dr Helen Green is a Research Fellow in the School of Earth Sciences at The University of Melbourne holding Rock Art Australia's 5 year Fellowship in Rock Art Dating from The Ian Potter Foundation. Helen was employed as a Post Doctorate Researcher on the Australian Research Council (ARC) Linkage Project with Rock Art Australia, focussed on dating the Aboriginal rock art of the Kimberley region (2014-2018) and is a Chief Investigator on the Rock Art Dating Project-2 (2018-2022).
Helen is also an Associate Investigator on the ARC Centre of Excellence for Australian Biodiversity and Heritage (CABAH). Helen's research over the last five years has focused on analysing mineral accretions using a range of geochemical techniques to characterise and understand the formation processes occurring in relation to rock art pigments in north west Australia's Kimberley region. These techniques include uranium-thorium dating, radiocarbon dating, stable isotope analysis along with analytical techniques such as X-ray diffraction analysis, scanning electron microscopy, electron microprobe analysis and others. Using this knowledge Helen is adapting both radiocarbon and uranium-series dating techniques to oxalate and phosphate bearing layered mineral accretions, with an aim of generating bracketing ages for different rock art styles comprising the established rock art sequence in the Kimberley region.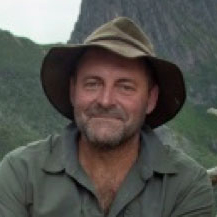 Simon completed his PhD at ANU on the Late Quaternary Environmental History of the Tari Basin, Papua New Guinea, in 1994. While holding postdoctoral positions at the Smithsonian(STRI, Panama) and at the University of Cambridge he continued to pursue his interest in the role of past climate change and human activity on tropical and temperate ecosystems through work in the Amazon Basin and southern South America.
His research is currently focussed on the application of high-resolution palaeoecological analysis to our understanding of the impact of climate variability and human activity on terrestrial ecosystems of the Pacific and Indian Oceans during the Holocene. He is also developing e-Research tools in palaeoecology such as the Australasian Pollen and Spore Atlas and the PalaeoWorks website and is using his knowledge of Australian pollen to explore the impact of atmospheric pollen and spores on respiratory health. He is currently Director of the School of Culture, History and Language and is a strong advocate for interdisciplinary collaboration as a means to achieve novel and exciting research outcomes.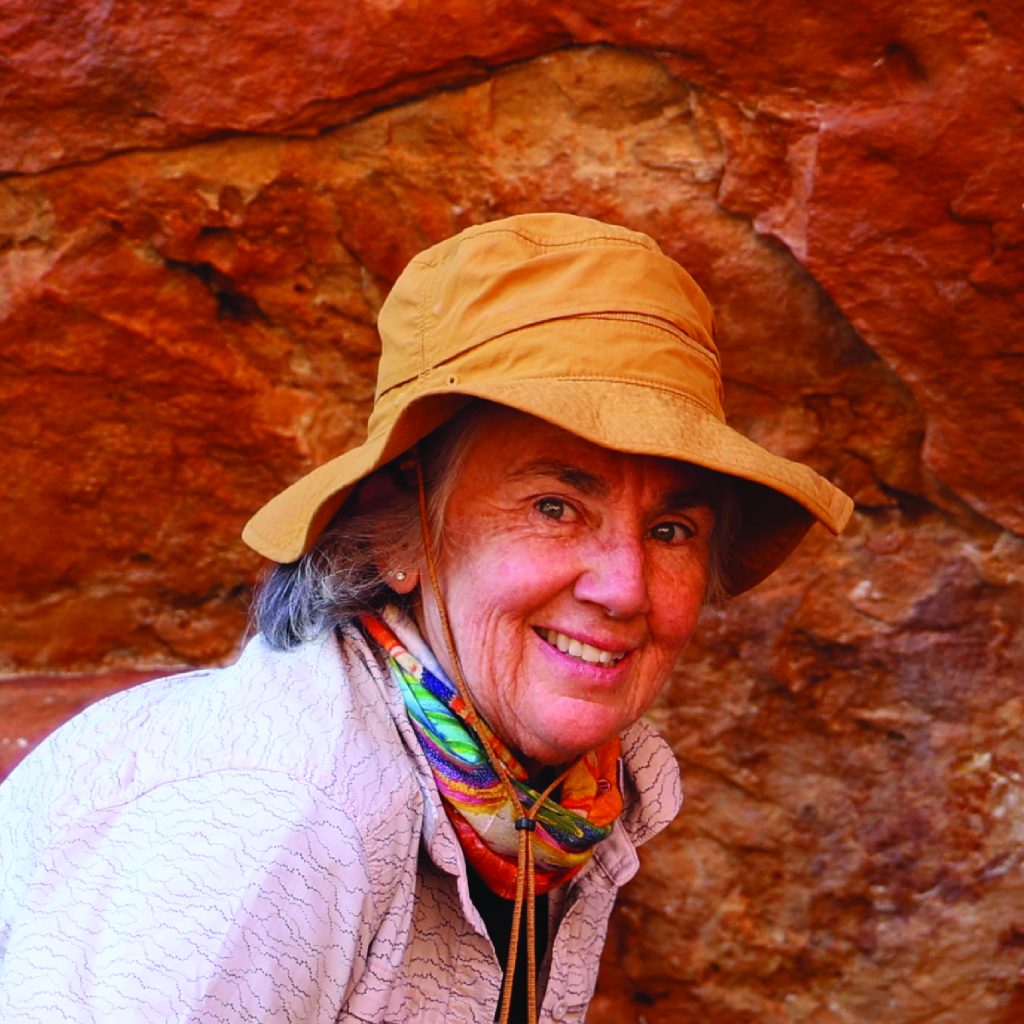 Jo McDonald joined the SAC in 2012 as Ex-Officio member on behalf of the Centre for Rock Art Research + Management at UWA (CRAR+M). She is Director of CRAR+M and holds the Rio Tinto Chair in Rock Art Studies (2012-present). She was an ARC Future Fellow (2011-2016). Her Fellowship project studied rock art in the Western Desert in Australia and the Great Basin, USA.  She is currently leading two ARC Linkage Projects: Dating Murujuga's Rock Art using innovative multidisciplinary approaches, and the other Desert to the Sea, working with three Aboriginal communities managing their vast rock art estates.  She has 40 years' experience in managing Indigenous archaeology and has been researching rock art throughout this time.
Cecilia holds a BA and BSc in Archaeology and Zoology and a MA in Biological Anthropology. She was introduced to the Kimberley and its rock art by the late Dr Grahame Walsh and provided assistance to him in his field work for several years. Since his death she has continued to document and protect rock art in the north Kimberley.
Cecilia was instrumental in developing the rock art recording course with Kimberley TAFE that RAA takes to the remote communities. Cecilia is a Director of Dunkeld Pastoral Company, a family business, and chairs its Conservation and Environment Committee. DPC has properties in western Victoria, the north Kimberley and in the Northern Territory.
Professor Rachel Popelka-Filcoff (FRACI) is the inaugural Rock Art Australia Minderoo Chair in Archaeological Science at the University of Melbourne. Her laboratory integrates advanced nuclear and spectroscopic approaches into multidisciplinary projects, including cultural heritage chemistry and archaeological science. Her research is to the first comprehensive integrative characterisation of Australian natural mineral pigments on cultural heritage materials by several analytical methods to answer questions about provenance and composition.
Rachel holds a PhD in Chemistry from the University of Missouri as a National Science Foundation Research Fellow, and completed a National Research Council postdoc at the National Institute of Standards and Technology. Rachel is the Past President of the Society for Archaeological Sciences, and is on the editorial board of Journal of Archaeological Science and is a Fellow of the Royal Australian Chemical Institute.