Rock Art Australia is governed by a board of directors drawn from WA, the Kimberley, NSW and Victoria.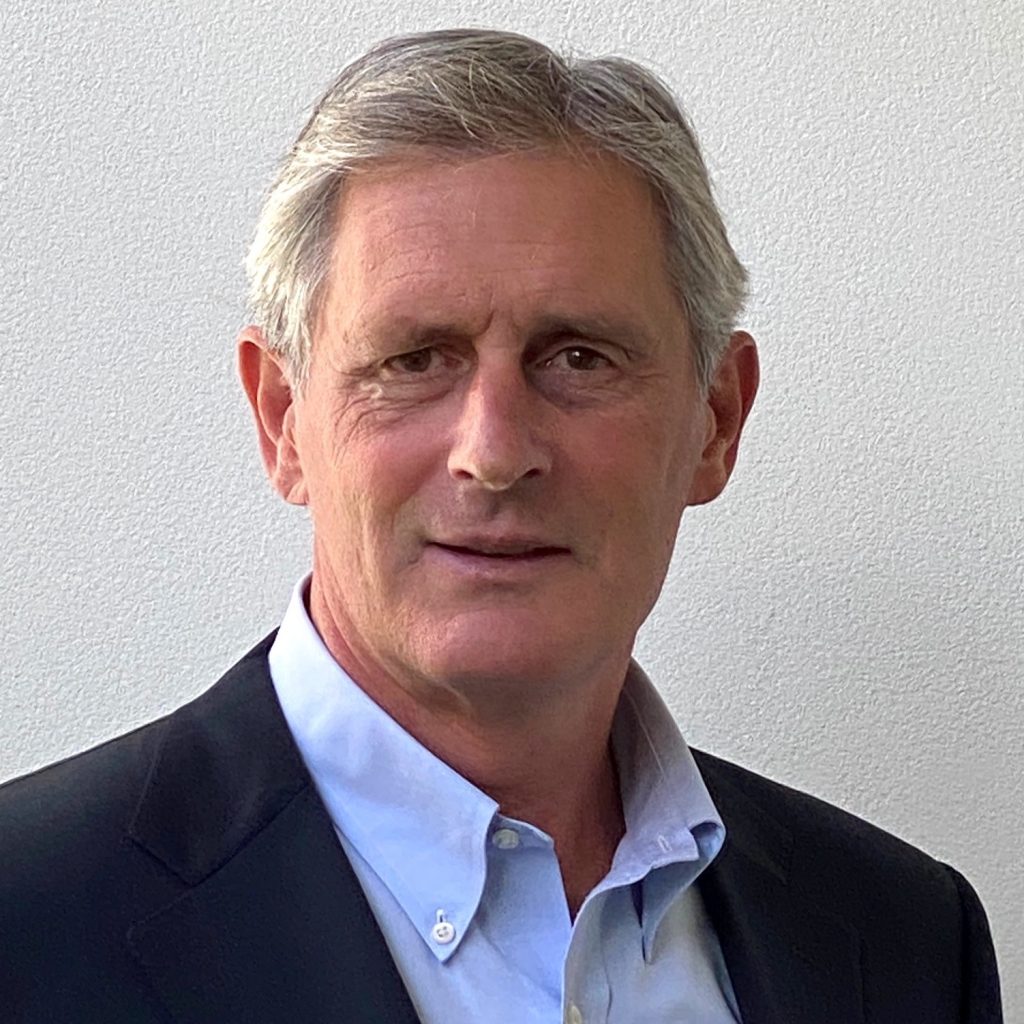 John Morrison is the Chairman of Rock Art Australia.
Residing in Melbourne, John is the principal of investment firm Swilken Group and Chair of Portside Credit Partners.  He was formerly a Managing Director of investment banking and advisory firm Grant Samuel (where he worked for over 25 years), an executive at ANZ McCaughan and a Construction Engineer with Clough Group.  He has previously been a non-executive director of several ASX listed companies, including Chair of one.
John is involved in a number of not-for-profit groups, including as board member of the Noel & Carmel O'Brien Family Foundation and investment committee member of the Australian Ballet Company, Scope Australia and Lauriston Foundation.  He was previously Chair of the Lauriston Foundation.
John holds a Bachelor of Engineering (Hons) from the University of Western Australia and a Master of Business Administration from the University of Melbourne.
John was appointed to the RAA Board in March 2021.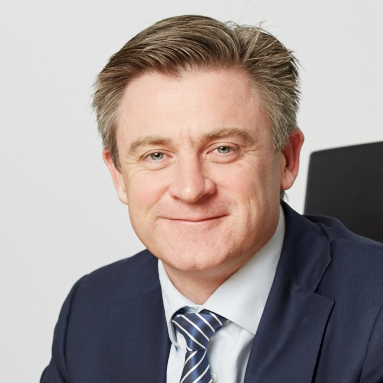 David Barlow is the Deputy Chairman of Rock Art Australia.
David is Group Chief Operating Officer at Canaccord Genuity in Australia. He has worked in the financial services industry and other service-related businesses for over 25 years.
David attended Melbourne University completing a B.Comm (Finance) and commenced his career with Merrill Lynch in 1996 as an institutional equities analyst.
In 2008, David co-founded BGF Equities which became part of Canaccord Genuity Group Inc in 2011. It was rebranded Canaccord Genuity (Australia) with two operating business divisions, Capital Markets and Wealth Management.
Canaccord Genuity (Australia) currently has approximately 320 employees located in offices in Sydney, Melbourne, Perth, Adelaide, Hong Kong, London, New York and regional offices within Australia.  It is a leading mid-market investment bank.  It is a subsidiary of, and integrated part of, the global Canaccord Genuity Group Inc.
David joined the RAA Board in April 2021.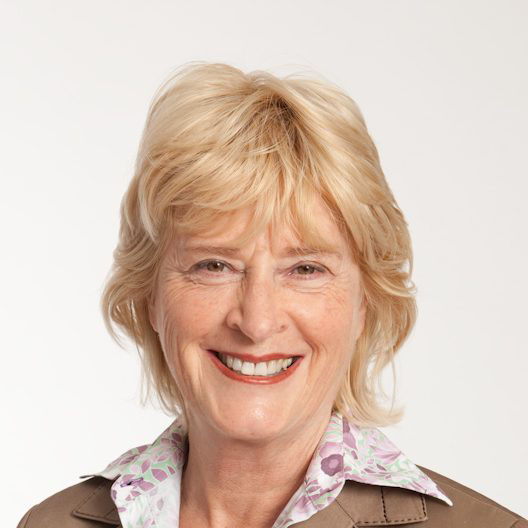 Brenda Shanahan has served in senior executive and board roles in Australia and overseas primarily in stockbroking, funds management and investment consulting and is widely acknowledged for her expertise on boards and management. Brenda is the Chair of the Aikenhead Centre for Medical Discovery. She is currently a non-executive Director of Phoslock Ltd, Clinuvel Pharmaceuticals Ltd, SG Hiscock, and DMP Asset Management.
In 2017 Brenda was awarded an honorary doctorate from Swinburne University of Technology. Brenda is a past Chair of St Vincent's Institute of Medical Research. She is a former member of the Australian Stock Exchange, former director of Challenger Limited, Bell Financial Group Ltd and partner of May Mellor Laing & Cruikshank and principal of Investment Consulting and worldwide partner at WM Mercer.
Brenda was awarded an Order of Australia (AO) in the 2021 Australia Day Honours for distinguished service to medical health research, to the business and finance sectors, to corporate governance, and to philanthropy.
Brenda joined the RAA Board in 2009 and has been the Treasurer since 2011.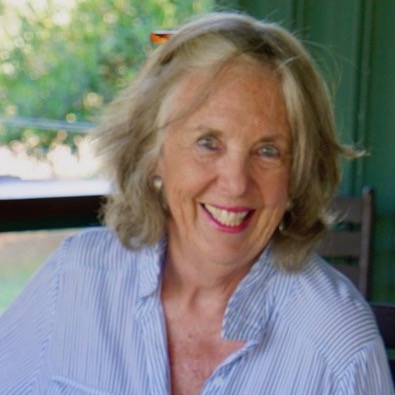 Susan Bradley has lived in the Kimberley for 50 years. She arrived in 1969 to work on Fossil Downs Station and together with her husband owned a number of cattle stations including Carlton Hill and Ivanhoe Stations in the East Kimberley and in later years she managed Doongan, Theda and Ellenbrae Stations in the north Kimberley.
In 2018 Susan was recognised for her service to the Kimberley community with an Order of Australia Medal. Her community service includes being a founding member of RAA which started as the Bush University in 1998 developing into the Wandjina Foundation. Susan was the inaugural Chair of the Kimberley Development Commission, Chair of the Ord Development Council, and Chair of the Kimberley Water Resources Development Strategy. She was a Councilor and President of the Shire of Wyndham East Kimberley. She served on the Federal Council of the Royal Flying Doctor Service, the Australian Maritime Authority, and Horizon Power. She is presently a member of the Regional Development Australia Kimberley Council and an advisor to Boab Health Services. She is a Justice of the Peace and a Civil Celebrant.
Susan credits her love of the region to its powerful natural beauty and what she has learnt from her Aboriginal friends. She has been inspired by them with the responsibility to look after and care for the ancient country. Her passion has not waned with her retirement in 2019 and move into Broome.
Susan has been a board member since 1998.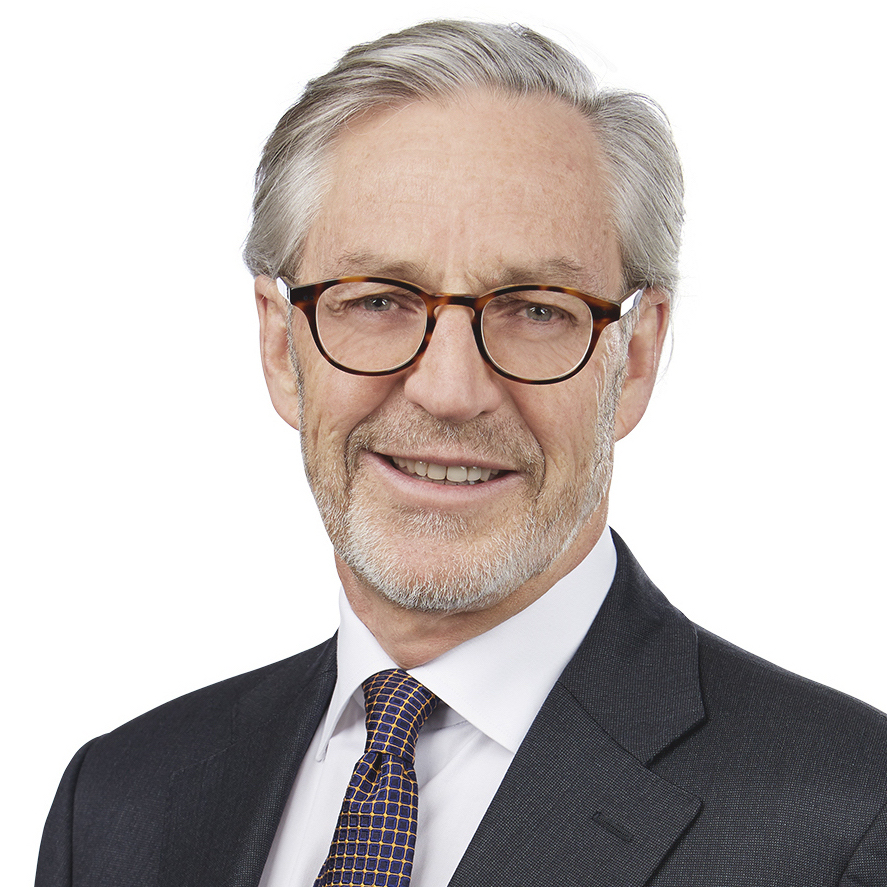 Bruce Cameron is a graduate of Monash University and holds a Bachelor of Jurisprudence and Bachelor of Laws. Bruce has broad experience in commercial law and is a Principal at Piper Alderman in Melbourne which merged with boutique corporate and commercial firm Norton Gledhill a firm Bruce helped established in 1986.
Bruce has experience in a number of sectors including the health industry, venture and development capital, funds management, manufacturing, and tourism and hospitality. He is a director and trustee of a number of private companies and trusts which are involved in matters of business and the care of others.
Bruce joined the RAA Board in 2010.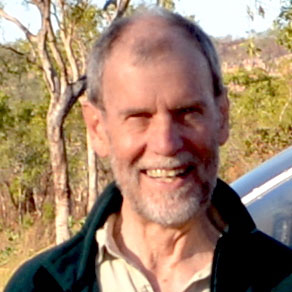 Andrew Gleadow is an Emeritus Professor of Geology and former Head of the School of Earth Sciences at the University of Melbourne. In 2017 he was awarded an AO for distinguished service to the earth sciences and to education, as an academic and researcher in the field of thermo- chronology and landscape evolution, and to professional geological and scientific societies.
Professor Gleadow has researched and published widely on the development and application of radiometric dating techniques, particularly in fission track analysis and thermochronology. His work has included dating of hominin fossil sites in East Africa. He is a Fellow of the Australian Academy of Sciences and a former President of the Geological Society of Australia.
Andy was appointed Chair of the Science Advisory Council in November 2013 and joined the RAA Board in 2014.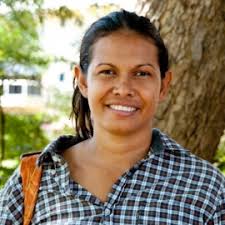 Cissy has Jaru heritage through her grandmother's country and is connected to Nyikina and Balanggarra country. She holds a Graduate Diploma in Natural Resource Management and has worked in the community development sector for the past 20 years.  Cissy grew up on Balanggarra country in the East Kimberley region where she was Chair of Balanggarra Aboriginal Corporation for nearly 5 years.
Cissy runs her own consultancy Kimberley Cultural Connections and previously held a position with Bush Heritage Australia as their National Aboriginal Engagement Manager. She is a recent past Chair of Arrnja Pty Ltd and North Australian Indigenous Land and Sea Management (NAILSMA). Cissy has been on the board of the Kimberley Development Commission, a member of the Indigenous Advisory Committee to the Commonwealth Department of Environment and is a former director of the Kimberley Land Council. Cissy is passionate about country, people and sustainable livelihoods. Cissy
Cissy Gore-Birch joined the Rock Art Australia board in June 2018.
Warwick has had a career in property and finance and is a graduate of both the University of Western Australia and Curtin University. Warwick lives in Perth, WA.
He had a 25 year involvement with Peet Limited including 17 years as CEO. During his time with the company it expanded from its WA base to being a major listed national property company.
Warwick is a past President and Life member of both the Urban Development Institute (WA) and the WA Chamber of Commerce and Industry.
Keenly interested in the arts, Warwick served on the Council of The National Gallery of Australia and chaired its Finance and Risk Committee. He is also a Life Governor of its Foundation. He chaired and is a Life member of the WA Opera company and chaired the WA Chamber of Arts and Culture for 3 years. He has also served on the Curtin Business School Advisory Council and UWA Centenary Campaign Committee.
Currently he serves on the National Board of the Winston Churchill Memorial Trust, Chairs the Art Gallery of WA Foundation and is a Life Governor of the Foundation. Warwick was awarded an Order of Australia (AO) in the 2021 Queen's Birthday Honours for distinguished service to the arts, to the community, and to the residential development sector.
Warwck joined the RAA Board in September 2018.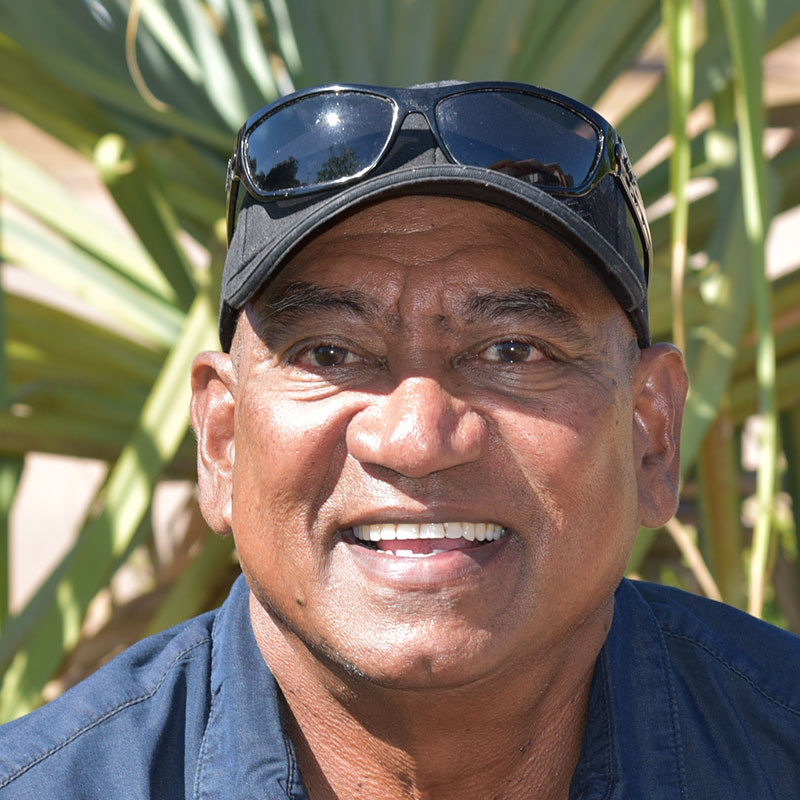 Nolan Hunter is a former CEO of the Kimberley Land Council, an organisation representing Traditional Owners in the Kimberley. Nolan is a Bardi man with strong links to his people and culture across saltwater country in northern Western Australia.
Nolan spent 14 years with various Commonwealth agencies specialising in Indigenous affairs and has worked with Indigenous communities in Australia. Nolan is Chairman of the National Native Title Council as well as an Indigenous Leader representing the Kimberley in Empowered Communities, a group of Indigenous Leaders informing policy development to the Department of Prime Minister & Cabinet, Indigenous Affairs.
Nolan was appointed to the RAA Board in 2014.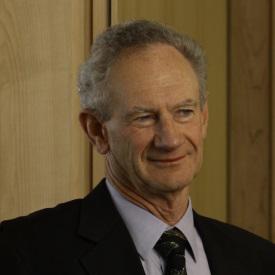 Wal King holds a Bachelor of Engineering, a Master of Engineering Science and an Honorary Doctorate of Science from the University of New South Wales. Wal has worked in the construction industry for over 40 years and was CEO of Leighton Holdings Limited from 1987 until December 2010. He is Chairman of Built Holdings Pty Ltd, and was, up until May 2017, one of the longest-serving Directors of Coca-Cola Amatil Limited.
Wal is an Honorary Fellow of the Institution of Engineers Australia, a Foundation Fellow of the Australian Institute of Company Directors, and a Fellow of the Institute of Managers and Leaders (formerly the Australian Institute of Management), the Australian Institute of Building and the Australian Academy of Technological Sciences and Engineering.
Wal joined the RAA Board in 2008.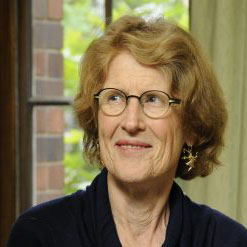 Maria Myers is a director of the State Library of Victoria and Chairman of the State Library of Victoria Foundation. She is a director of Dunkeld Pastoral Company Pty Ltd and Loreto College Ballarat. She is a member of Council at St Mary's College at the University of Melbourne and The Nature Conservancy's Advisory Council and member of the board of Old Parliament House. She is a supporter of and advocate for the Burnet Institute and Patron of the Australian String Quartet.
Maria was awarded a Companion of the Order of Australia (AC) in the 2016 Australia Day Honours for the advancement of the understanding of Indigenous rock art and for her service to the community through philanthropic leadership.
Maria joined the RAA Board in 2001. Maria served as Chairman of the Board from November 2009 until 25th September 2019 and Deputy Chairman of the Board from October 2019 until September 2021.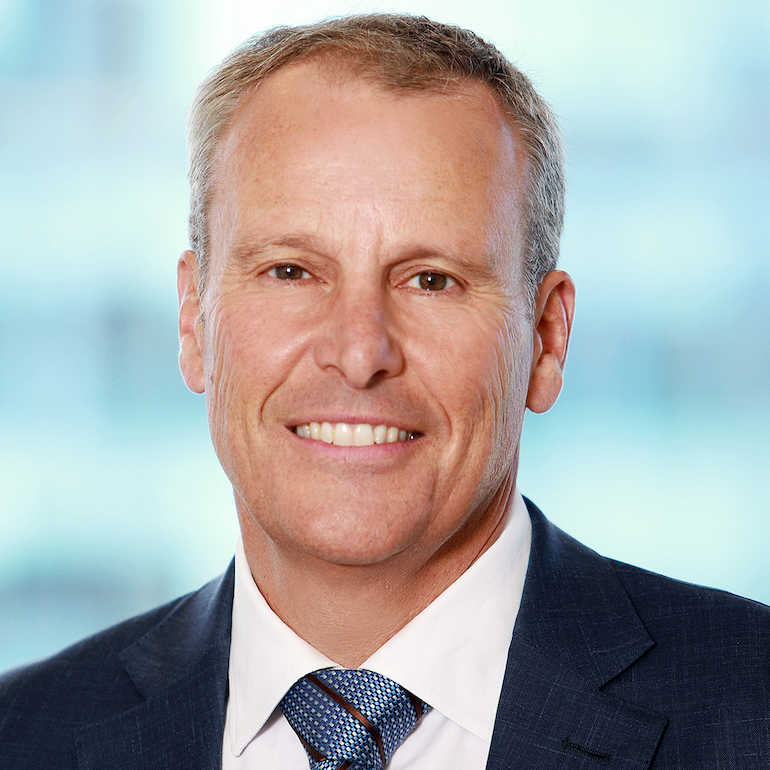 Mark is a lawyer, resides in Perth and is a partner of the national law firm Clayton Utz where he is the Corporate Practice Group Leader of the Perth office and an immediate past elected partner of the National Board of Clayton Utz.
He is a former member of the Australian Government's Takeovers Panel, Chair of the Financial Services Institute of Australasia (FINSIA) in Western Australia and national Board member, a Councillor of HBF, immediate past Chair of Scotch College in Perth and the Board of The University Club of The University of Western Australia. Mark is the joint Chair for Western Australia of ChairConnect being the National Council of Chairs of independent schools throughout Australia. He is and has been involved in a variety of not-for-profit groups including UWA International Arts Festival, Black Swan Theatre Co. and the Western Australian Symphony Orchestra.
Mark holds a Bachelor of Commerce and a Bachelor of Laws from The University of Western Australia and has completed a 3 month executive management program at Harvard Business School.
Mark joined the board in November 2022.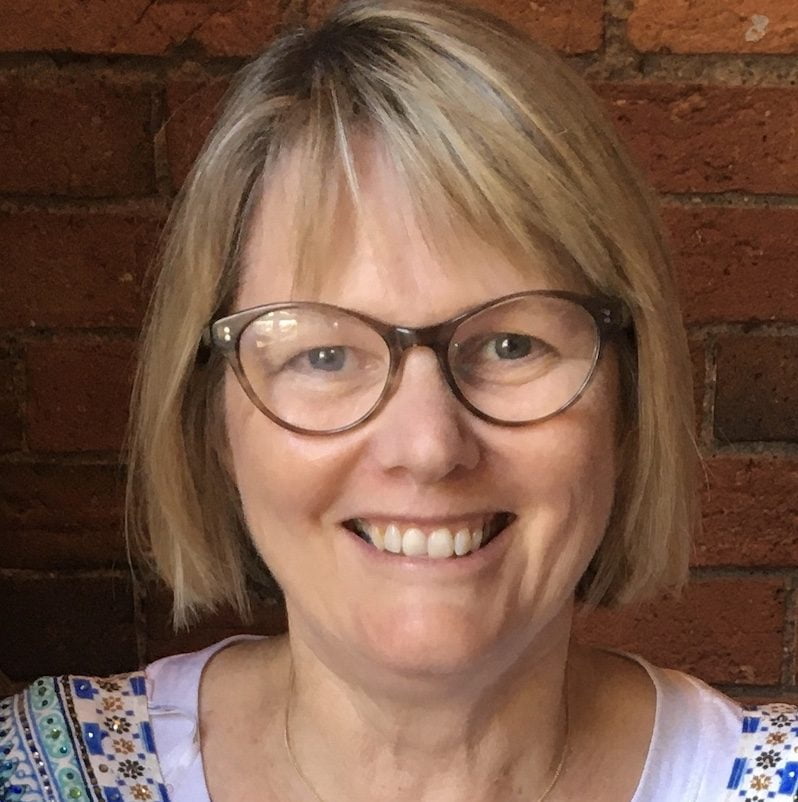 Deidre Willmott is a non-executive director of the Australian Postal Corporation, Chief Executive Women Ltd, Perth USAsia Centre Ltd and an advisory board member of the Melbourne School of Government. She is a former chief executive officer of the Chamber of Commerce & Industry WA, senior executive of Fortescue Metals Group Ltd and chief of staff to the Premier of Western Australia.
Deidre is a law graduate from the University of Western Australia and holds a Master of Laws from the University of Melbourne.
Deidre joined the RAA Board in 2010.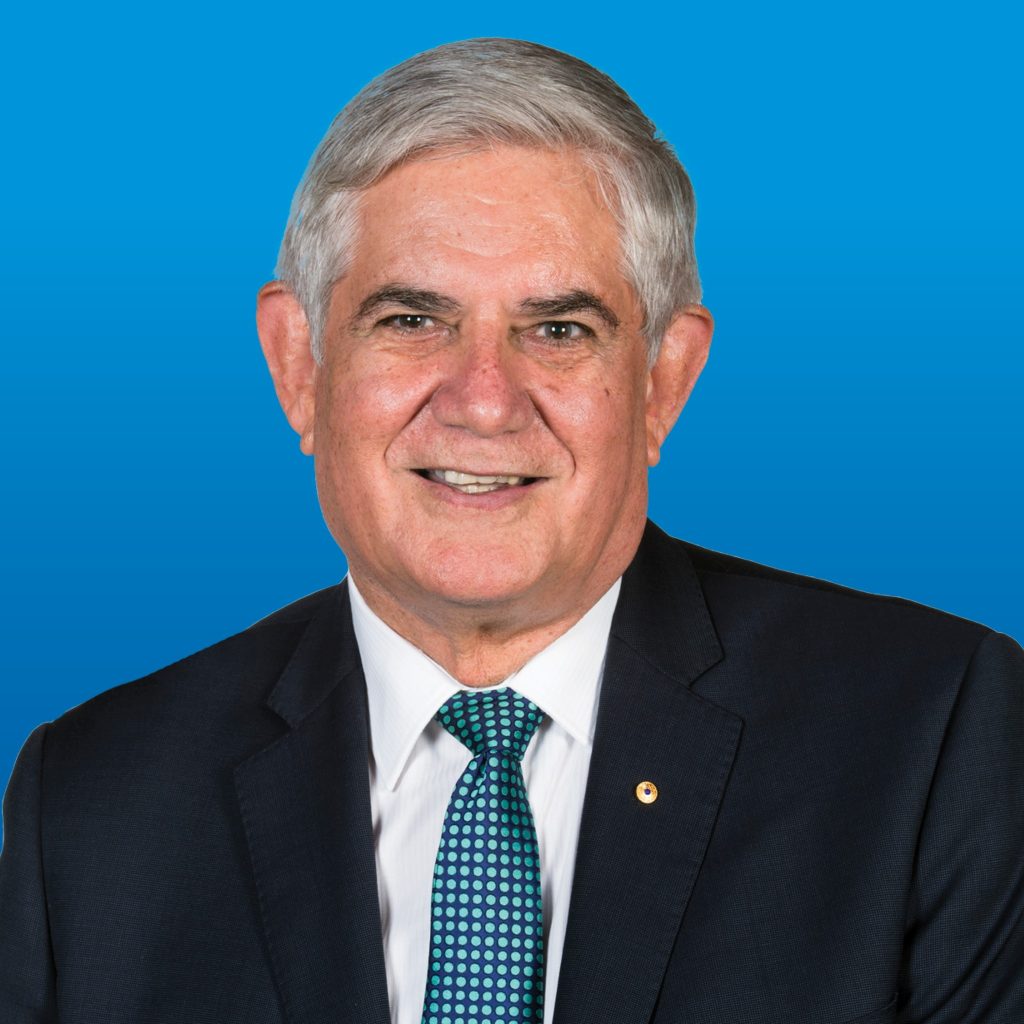 Hon Ken Wyatt AM JP was appointed a director of Rock Art Australia in September 2023.
Mr Wyatt, a Noongar, Yamatji and Wongi man was the first Indigenous Australian elected to the House of Representatives, the first to serve as a government minister, and the first appointed to cabinet. Before entering politics he had an extensive career in health, education, Aboriginal Affairs and Aboriginal Land issues. He has also made an enormous contribution to the wider community. This was recognised in 1996 when he was awarded the Order of Australia in the Queen's Birthday Honours list and in 2000 the Centenary of Federation Medal for 'his efforts and contribution to improving the quality of life for Aboriginal and Torres Strait Islander people and mainstream Australian society in education and health.'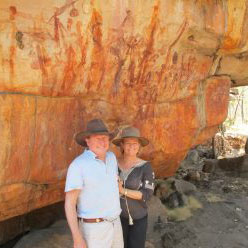 Andrew and Nicola Forrest are philanthropic leaders and strong community and arts supporters. They believe a collaborative approach encompassing the arts, education and health is essential to build sustainable empowerment in individuals and communities.
They are passionate about the Kimberley's rock artand support RAA's goals to research and protect it. Nicola is CEO of the Minderoo Foundation which she and Andrew established in 2001.
RAA Board 2010-2016.
John Calvert-Jones is the Executive Chairman of Seafirst Australia, a family investment company. He is a Trustee of the McClelland Gallery. He is a former member of the Australian Stock Exchange Limited, former Chairman and Managing Director of Prudential Bache Securities (Australia) Ltd and has been a director of several public and private companies.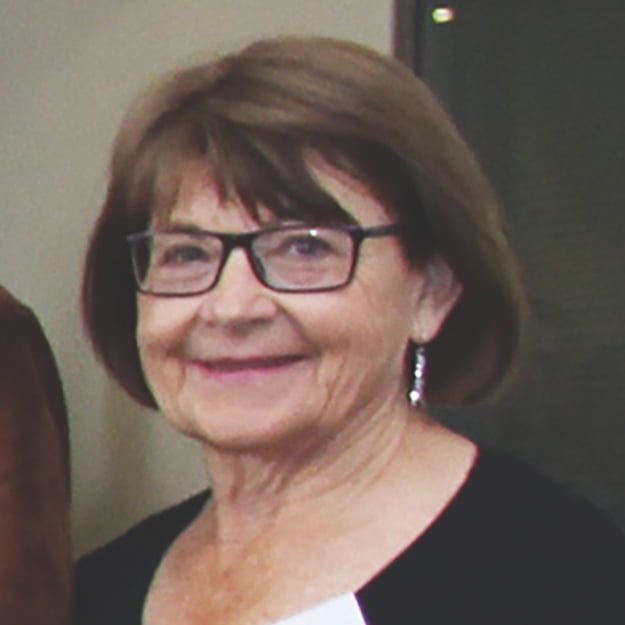 RAA Board 1997-2017.
Christina Kennedy and fellow RAA Director Susan Bradley established RAA in 1997 and together remain the longest serving members. Christina is a physiotherapist and operated a private clinic in Sydney for 25 years. She is now a farmer in Bodalla NSW. She is a director of a number of private companies and a former Director of Film Australia and The Institute for Professional Practice in Heritage and the Arts. She is a member of the University of Western Australia's Centre for Rock Art Research +Management Advisory Board.
Sam Lovell lives in Derby in the Kimberley. He has been employed by Aboriginal Economic Development (AED), Department of Industry and Resources as an Aboriginal Tourism Project Officer since 1995 and works as an indigenous consultant for Western Power. Sam has a background in tourism and established his own business 'Kimberley Safari Tours' in 1981. A tourism award in his name is presented annually by the Kimberley Tourism Association. Sam is regarded as the 'father' of Indigenous Tourism in WA and is affectionately known as 'Mr Kimberley'. Sam is also a musician and travels across the country to Queensland every year to play at the Tamworth Music Festival.
Sam joined the RAA Board in 2009.
RAA Board & Chair of Science Advisory Council 2007-2013
Jimis a leader in geoscience education in Western Australia. He chairs the John de Laeter Centre for Mass Spectrometry at Curtin University, a joint venture with UWA, and has a long standing interest in hominid evolution. In the last five years he has commenced a research program following his appointment as an Honorary Research Fellow in the School of Earth and Geographical Sciences at The University of Western Australia (UWA).