Welcome to 2021 and RAA News!
On behalf of the team at Rock Art Australia we wish you an enjoyable and rewarding 2021. We thank all of you who stayed in touch with us through our newsletters and virtual events last year. Hopefully 2021 is business as usual which means the researchers are planning their field trips to the Kimberley and Arnhem Land, we have a visit scheduled to Perth to connect with our WA supporters, and we will kick-start our lecture series beginning with Melbourne and Sydney in March/April. A trip to the Kimberley is planned and we continue to host small events whereby we can gather in person and share updates and anecdotes.
In a paper published today, in the journal Nature Human Behaviour, new dating techniques reveal Australia's oldest known rock painting. Read the story below. it has attracted considerable media coverage today in The Guardian, ABC Radio, IFL Science, The Conversation, The New Scientist and others. See all the news here.
One of Rock Art Australia's dedicated directors, Brenda Shanahan has been honoured with an AO; Mike Donaldson gives his collection of photographs and digital recordings to the University of WA, and Susan Bradley, a longstanding RAA director pays tribute to the late Henric Nicholas.You can also read the story about RAA director Sam Lovell published in The West Australian. Scroll to read these stories.
We are hiring! We have a vacancy for a part time Administration Officer. See below for job description and email to let us know if you can recommend anyone. Please pass on to anyone who may be suitable.
The Kimberley with its remarkable rock art legacy remains a primary focus. As you know we changed our name to Rock Art Australia because the history of human habitation in Australia is more than just the Kimberley, and the answers to questions will come from Australia-wide research. There are many areas with rich rock art assemblages. It is an epic story!

Cas Bennetto I CEO
New dating techniques reveal Australia's oldest known rock painting, and it's a kangaroo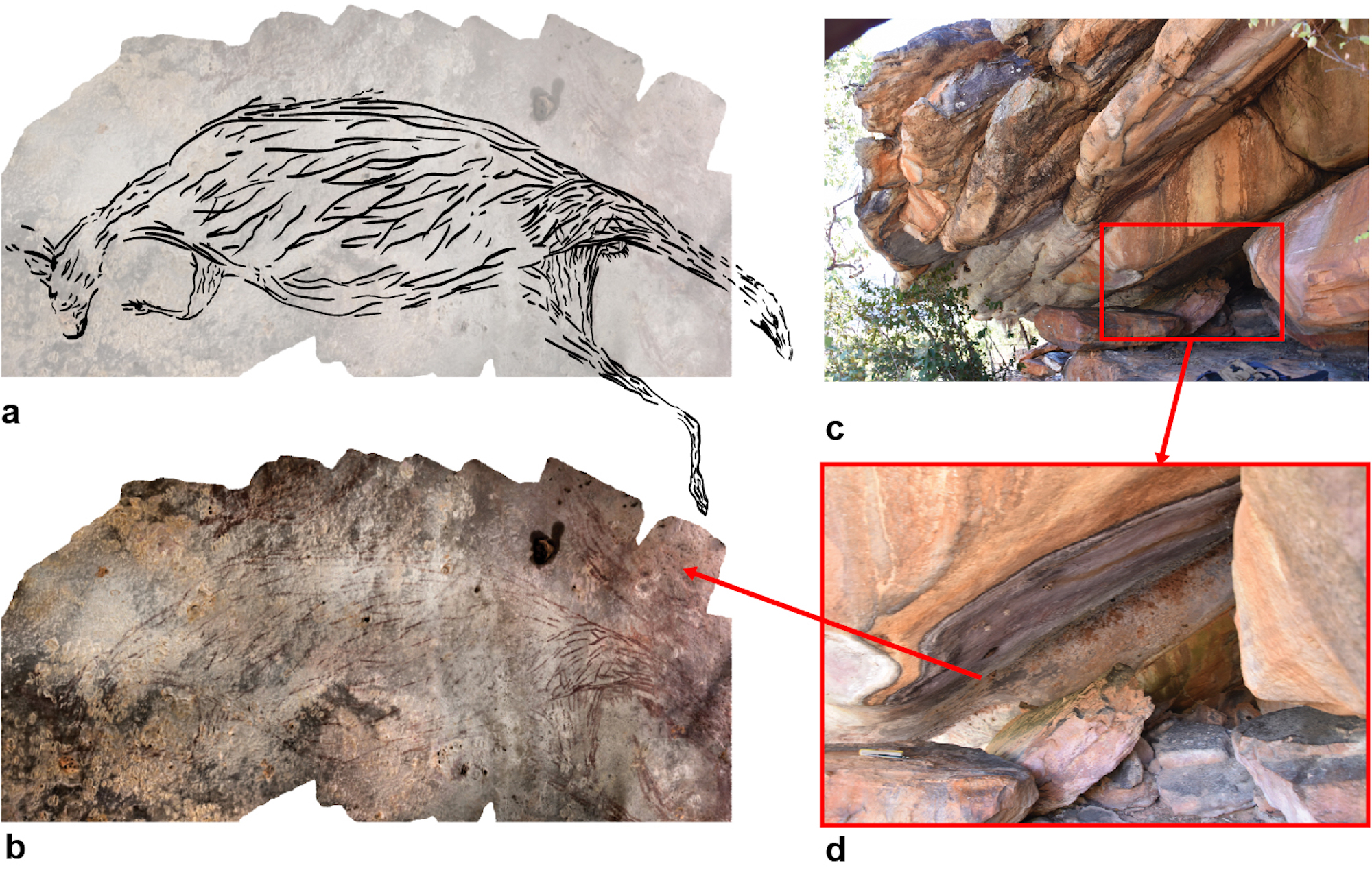 A two-metre-long painting of a kangaroo in Western Australia's Kimberley region has been identified as Australia's oldest intact rock painting.
Using the radiocarbon dating of three wasp nests underlying the painting and three nests built on top of it, a University of Melbourne collaboration has put the painting at 17,500 and 17,100 years old; most likely close to 17,300 years old.
"This makes the painting Australia's oldest known in-situ painting," said Postdoctoral Researcher Dr Damien Finch who pioneered the exciting new radiocarbon technique. "This is a significant find as through these initial estimates, we can understand something of the world these ancient artists lived in."
The Rock Art Australia – ARC funded Kimberley-based research is part of Australia's largest rock art dating project, led by Professor Andy Gleadow from the University of Melbourne. It involves the Balanggarra Aboriginal Corporation, the Universities of Western Australia, Wollongong, and Manchester, the Australian National Science and Technology Organisation, and partners Rock Art Australia and Dunkeld Pastoral Company.
Published today in Nature Human Behaviour, Dr Finch and his colleagues detail how rock shelters have preserved the Kimberley galleries of rock paintings, many of them painted over by younger artists, for millennia – and how they managed to date the kangaroo rock painting
RAA Director honoured with AO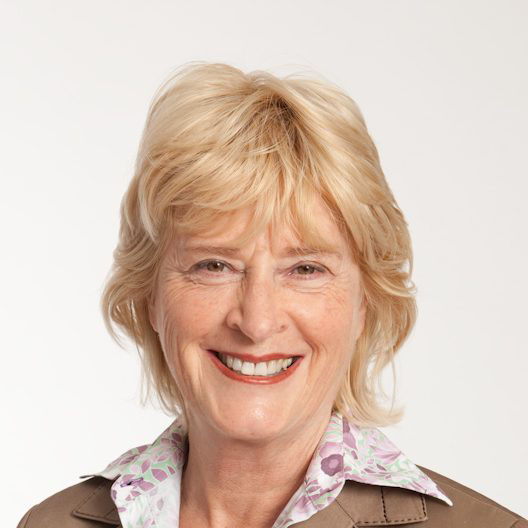 Brenda Shanahan, RAA Director since 2009 and Treasurer since 2011 was awarded an Order of Australia last month for distinguished service to medical health research, to the business and finance sectors, to corporate governance, and to philanthropy.
The RAA Board is proud to acknowledge Brenda's distinguished service, her generosity, and her dedication to our vision to bring science and Aboriginal cultural knowledge together to understand the history of Australia and its significance in the global narrative of human origins.
Brenda has a longstanding background in Australian and overseas economies and share markets and is a Fellow of the Institute of Directors. She is currently a non-executive Director of Phoslock Ltd, Clinuvel Pharmaceuticals Ltd, Bell Financial Group Ltd and DMP Asset Management Ltd, and a Director of the St Vincent's Institute for Medical Research Foundation.
Priceless art legacy after 50 year walkabout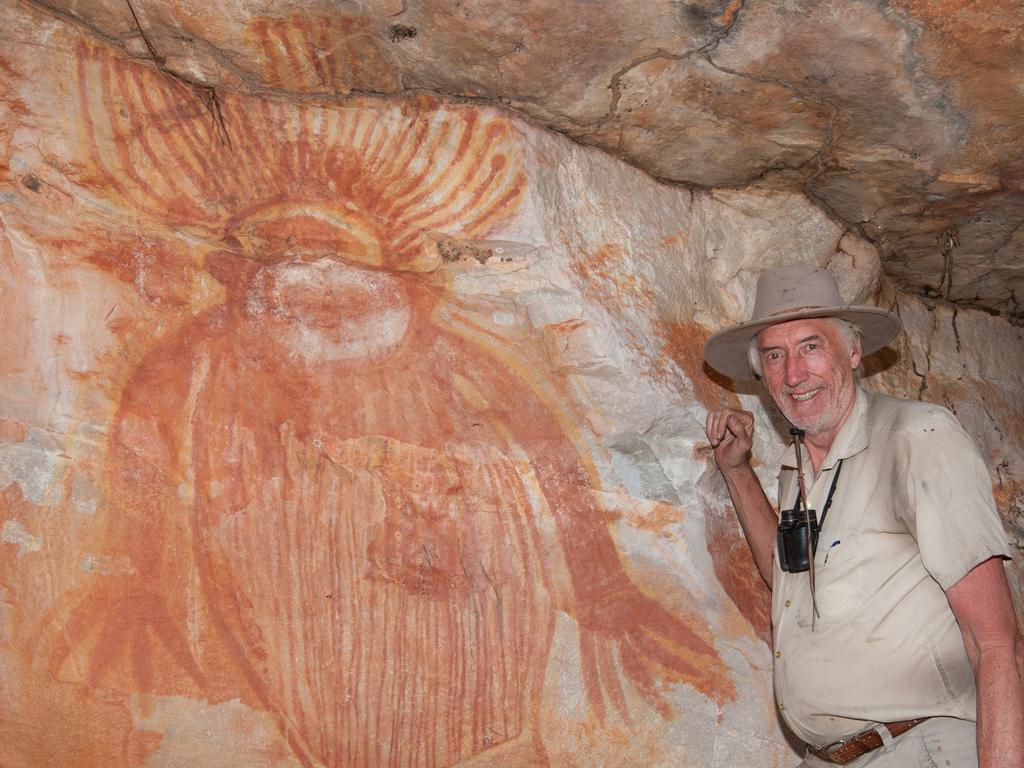 by Victoria Laurie, The Weekend Australian
Last month one of Australia's most significant photographic collections of rock art graduated from one man's passion into a priceless gift to researchers of the nation's prehistory.
Former geologist and veteran bushwalker Mike Donaldson, a member of RAA's Science Advisory Council for more than a decade, handed over thousands of slides and digital recordings. UWA's Centre for Rock Art Research and Management will manage the collection for research and publications, subject to Aboriginal approvals. Read more >
You can also listen to Mike's with ABC Radio Kimberley last month.
READ MORE
RADIO LINK
Henric Nicholas – devotee of rock art and the Kimberley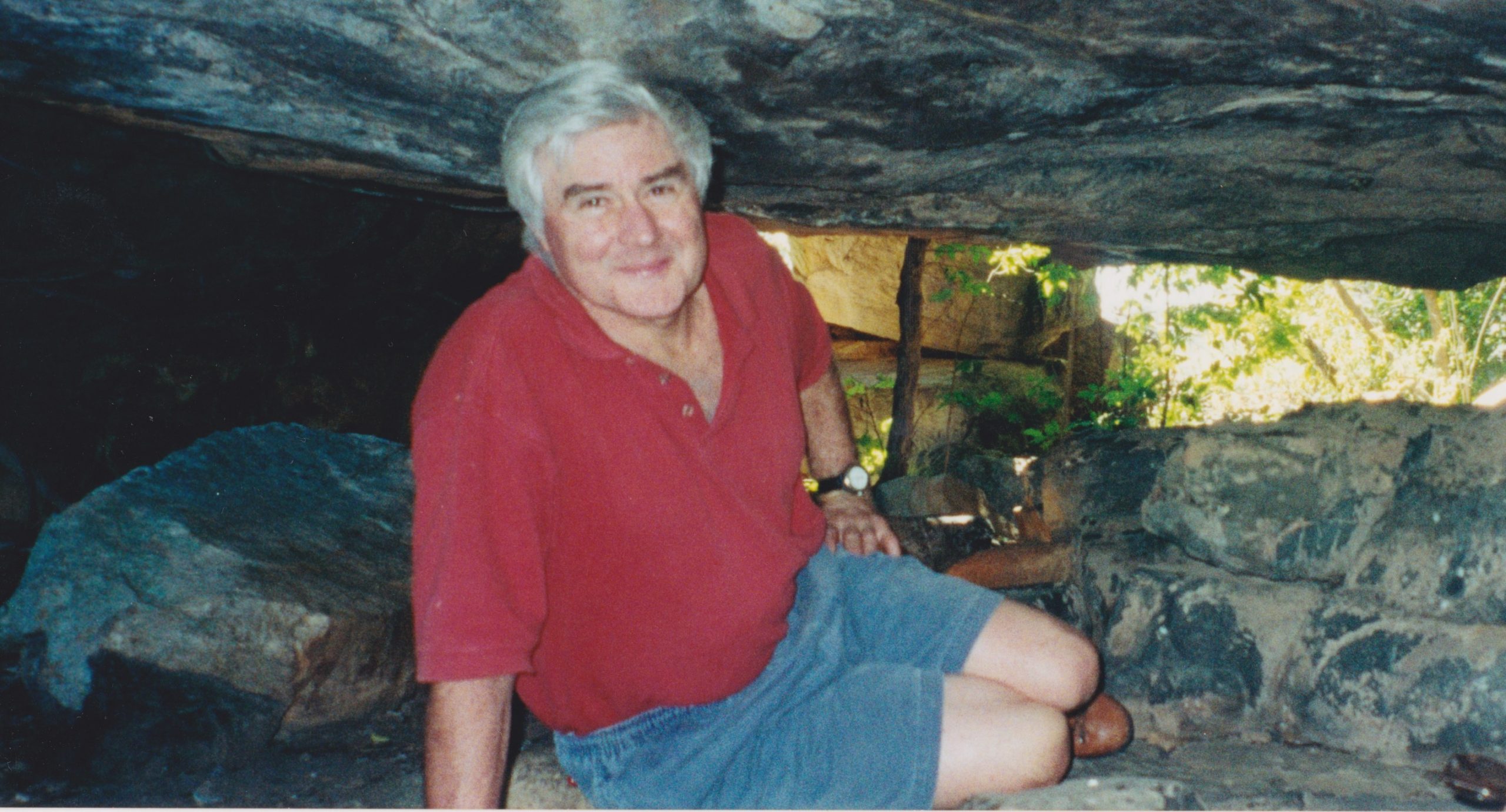 Susan Bradley OAM, longstanding RAA Director and co-founder pays tribute to Emeritus Director Henric Nicholas.
READ NOW
Station life the making of a bush character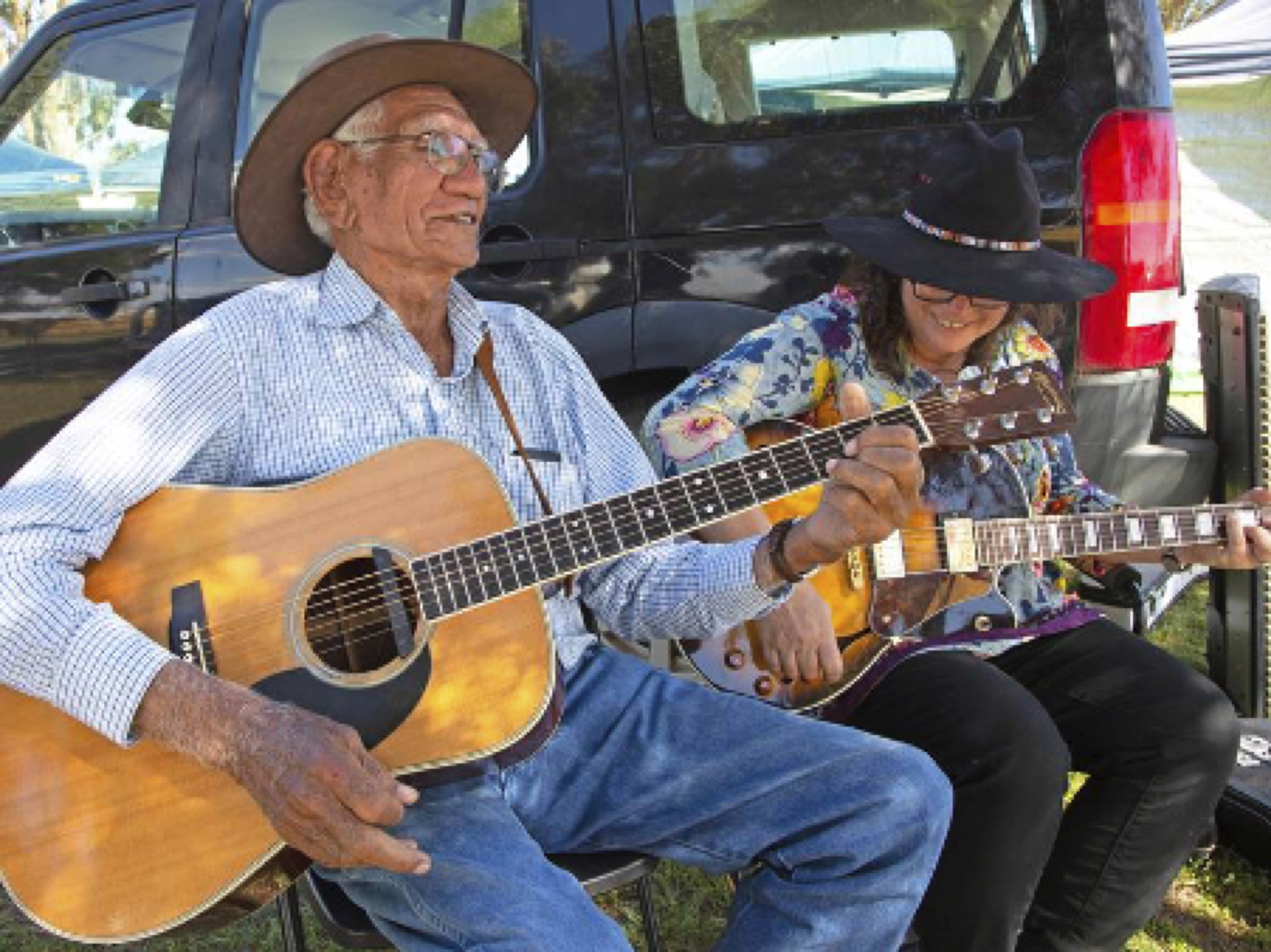 Read the story about RAA director Sam Lovell AM published in The West Australian, November 2020
READ NOW
We are hiring! Part time Job Vacancy RAA Administration Officer – Melbourne-based
We have a vacancy for a part time Administration Officer. You can work remotely but you will need to be Melbourne-based. You will support the Company Secretary on the implementation of board governance matters including coordinating board and committee meetings and minute taking. You will provide general administrative services to the CEO and the Communications Manager including: venue and event coordination and database maintenance. Workload estimate 2 days per week.
REQUIREMENTS
Demonstrated administration experience
Fluency with Excel, Microsoft Word & Outlook, Microsoft 365
E-Tapestry (Blackbaud/Raisers's Edge) donor database experience preferred
For information about the position please email: ceo@rockartaustralia.org.au For information about Rock Art Australia visit www.rockartaustralia.org.au
For information about us please email: ceo@rockartaustralia.org.au