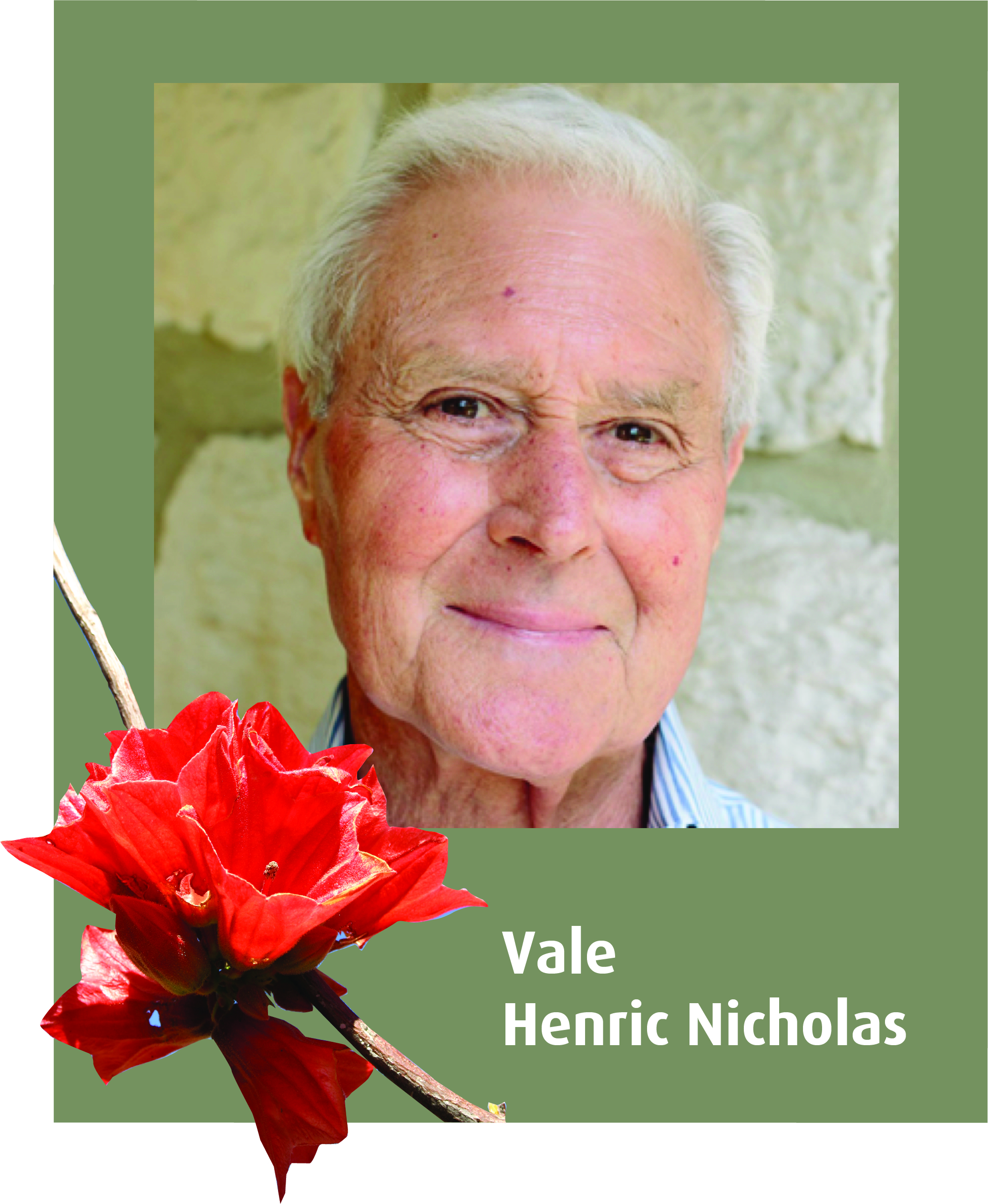 The Directors of Rock Art Australia mourn the death of The Hon Henric Nicholas QC, a prominent Sydney barrister, Supreme Court judge, and a Chairman of 10 years of the Kimberley Foundation Australia (now Rock Art Australia). 
"We mourn the loss of a man we knew to be generous, quizzical, courteous, considerate and kind" said RAA Chairman, Laurie Brereton. "He brought vigour, wisdom, enthusiasm and a wicked spirit of fun to our board and many of us knew him as both a friend and colleague. We extend our deepest condolences to his wife Minny (Marion) and family".
Henric Nicholas led the Foundation for a decade (February 2000 until November 2009). He was passionate about Kimberley rock art and this passion and quest for knowledge were infectious. During his tenure, the Foundation experienced considerable growth in supporters and research funds. He was a generous donor with his wife Minny who accompanied Henric on many of our Kimberley visits and research camps. Henric and Minny volunteered on the camps and were always up for doing the dishes and cooking, and willingly and happily did whatever it was they were asked to do.
Rock Art Australia extends its sincere gratitude to Henric and Minny for their generous donations to Rock Art Australia over the years and our profound sympathies to his family and friends.