Rock Art Australia's Kimberley Visions project encounters a cache of metal objects
A collaborative team of archaeologists, anthropologists, Kwini and Balanggarra Traditional Owners, and affiliated researchers have documented and analysed a cache of metal objects, encountered during RAA-funded Kimberley Visions fieldwork.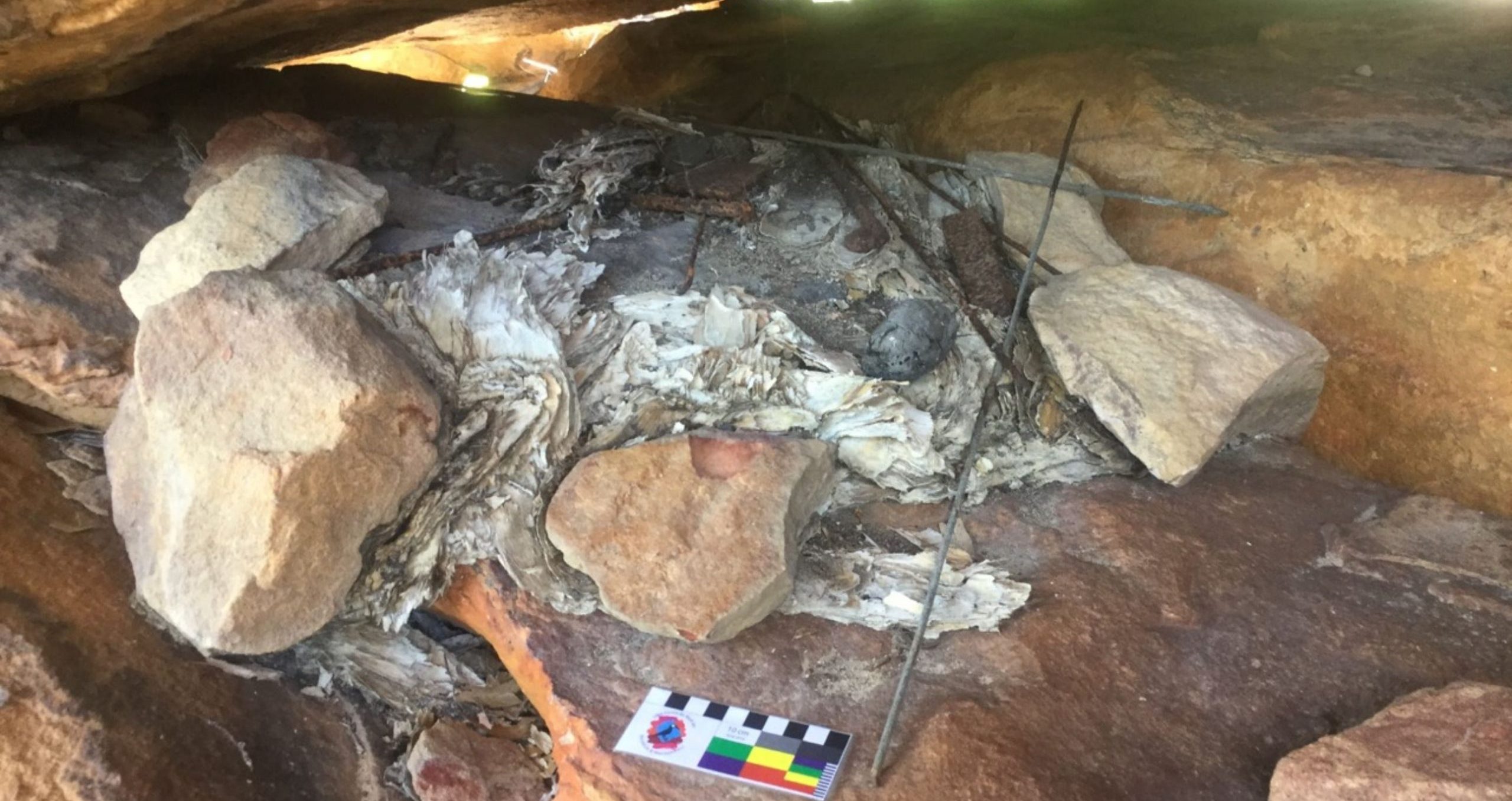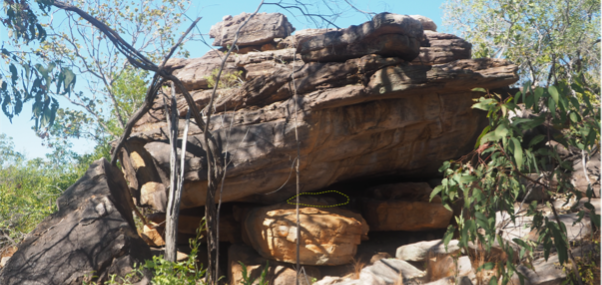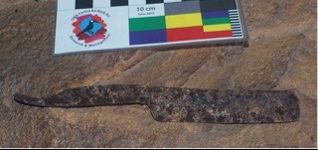 Site with cache of metal cultural objects, Razor Blade and steel rod with resin an fibre binding. Photos: BAC/Kimberley Visions, Cecilia Myers.
This cache, found on Balanggarra Country in the north-eastern Kimberley, includes a series of metal rods sharpened into spears, with fibre and resin binding, a metal slab sharpened into an axe on one end, and other objects without further modification including a large nail and cut-throat razor. Two large resin balls were also curated in this cache. Originally, this collection of objects was wrapped in paperbark and stored within a rock ring, on a low-lying platform within a small rockshelter. This bundling behaviour is also used for secondary interment of human remains in the region. A small quarry and associated lithics were recording on top of this shelter, otherwise, no further cultural modifications or additions were identified. This includes an absence of rock art, in a region with extensive and dense painting.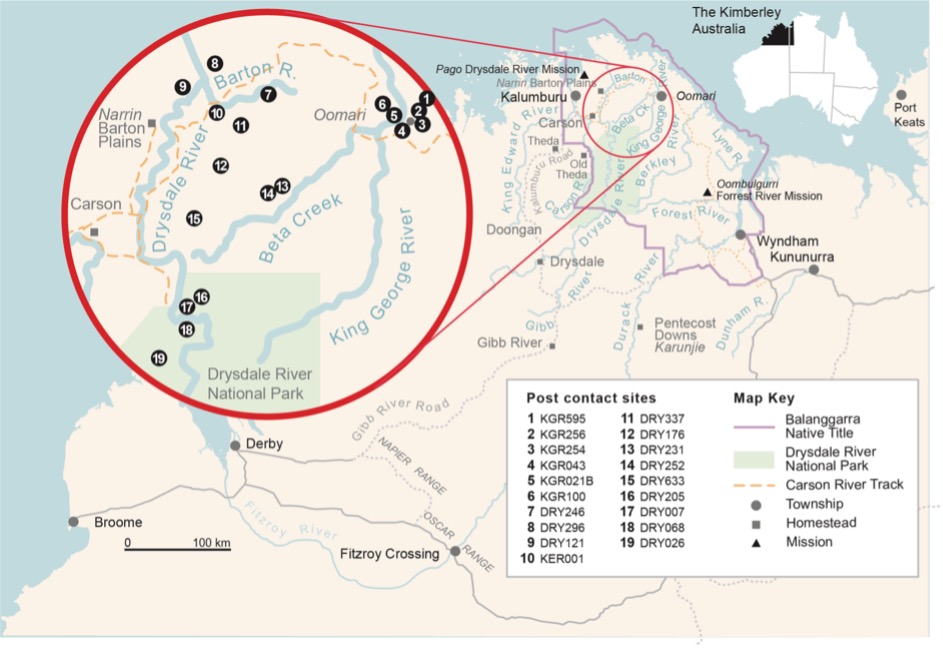 Figure 1. Map of the Kimberley showing the location of major towns, access tracks, rivers, missions, stations, and other post-contact sites (DRY252 is #14). Figure: Pauline Heaney
These cached materials were looked at as an active and purposeful assemblage of objects, likely stored during the pastoral period in this region, following invasion and contact, and a period of significant upheaval, social disruption and change. What this assemblage shows is a combination of new materials with traditional techniques, and we suggest indicates resilience, adaptation and dynamism.
This research comes out of the Kimberley Visions ARC Linkage project, exploring rock art and other archaeological sites within the Balanggarra Native Title Determination, with research aiming to demonstrate connections between the NE Kimberley and broader northern Australia, including Arnhem Land and the Victoria River District.
UWA archaeologists Sam Harper, Sven Ouzman, Martin Porr and Peter Veth are working in partnership with the Balanggarra Aboriginal Corporation and the Kimberley Land Council, funded by the Australian Research Council and Rock Art Australia, and supported by partners Dunkeld Pastoral and the WA Department of Biodiversity, Conservation and Attractions.
RESEARCH PAPER