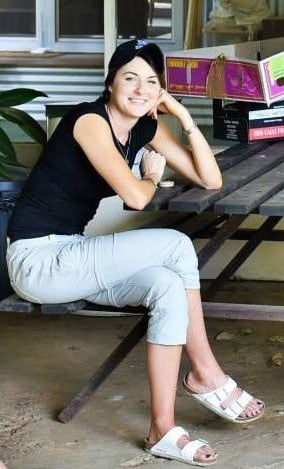 Image: Helen Green
A world-class team of scientists on the RAA-sponsored Australian Research Council Rock Art Dating Project recently participated on a field camp with Armbangardi traditional owners in the Drysdale River National Park. Why? They are hoping to determine the age of the rock art. The project is regarded as the most innovative rock art dating project ever undertaken. A battery of new and established dating techniques is being applied.
The multi-disciplinary team of geochronologists, geochemists, geomicrobiologists, archaeologists, palaeoecologists, environmental scientists and nuclear physicists camped for three weeks to collect samples for dating and characterisation analysis back in the labs. The team returned with a large number of promising samples.
In the next few days, Helen Green, Post-Doctoral Researcher from the University of Melbourne, gives an insight via her 'blog' into the work involved.