BBC TV DOCUMENTARY PAYS A VISIT TO THE ROCK ART DATING TEAM
British sculptor Sir Antony Gormley was in the Kimberley last month filming for the forthcoming BBC documentary How Art Began. Hosted by RAA Chairman Maria Myers, he spent several days in the field with the RAA-sponsored Rock Art Dating research team in the Drysdale River National Park.  Sir Antony was 
startled by the sophistication, beauty and apparent age of Kimberley rock art 
on a previous visit, so naturally he wanted to include it in the TV series!
Left: Sir Antony Gormley with cameraman Mark Jones and tradtional owner 
Augustine Unghango
"The collective spirit of collaboration amongst the dedicated rock art explorers and surveyors, Aboriginal custodians, geo-chronologists, cosmologists, palaeontologists and chemists working together to get the layered sequences of Gwion paintings matched with hard dates is inspiring,"said Sir Antony.
Professor Andy Gleadow, Chief Investigator of the project, explained to Sir Antony that the researchers can only rarely date the rock art itself. "By using natural radioactive decay we can date materials associated with the rock art. Mostly this will give us maximum or minimum ages for the art itself. Gradually, by analysing materials from many different sites we will be able to produce a time scale for the different rock art styles."
Their work on the Rock Art Dating project is leading to an understanding of the significance of Kimberley rock art, and their findings are particularly relevant to the TV series How Art Began. Sir Antony believes homo sapiens has an innate drive to create pleasing forms and that this drive was one of the shapers of human evolution. As rock art is regarded as one of the earliest forms of human artistic expression, Aboriginal rock art of Australia has an important place in providing a full understanding of the range and depth of visual expression in hominin evolution.
ROCK ART DATING FIELD TRIP JULY 2018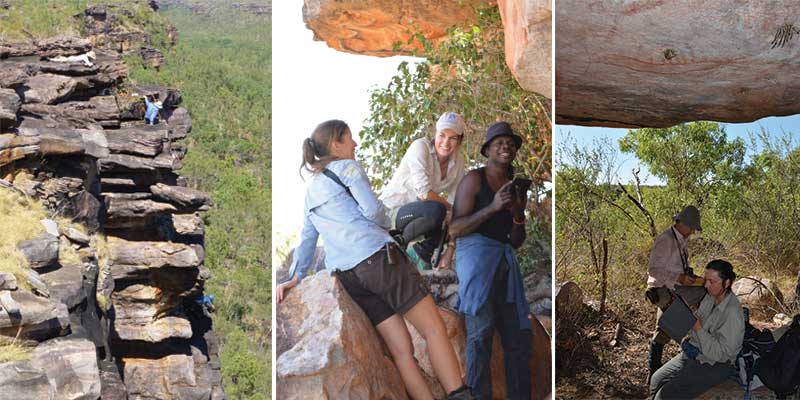 Three research teams collaborating on the project:Cosmologists, geochronologists and rock art surveyors.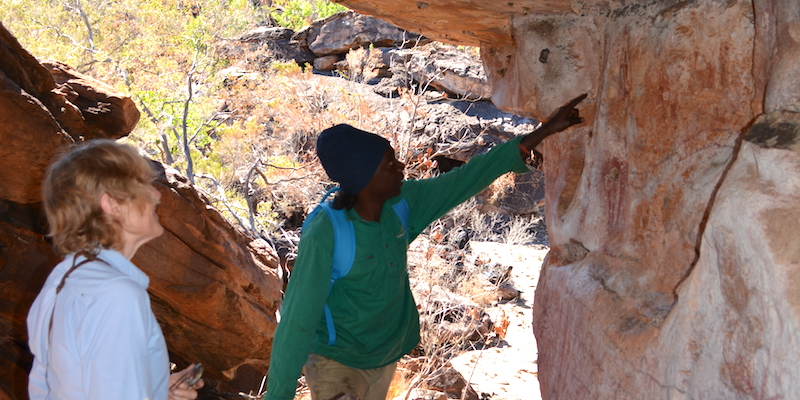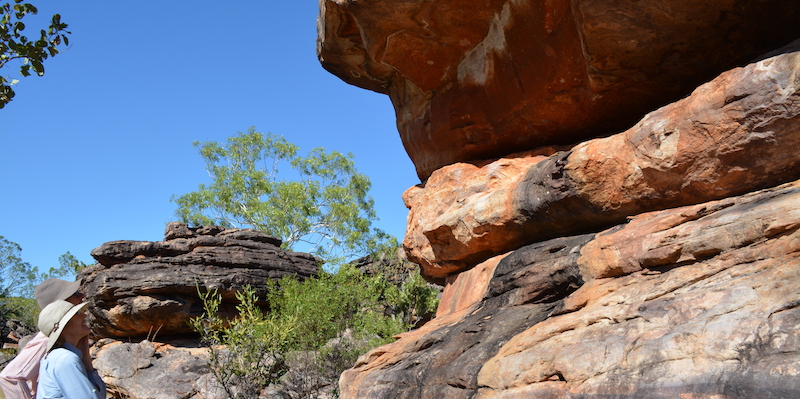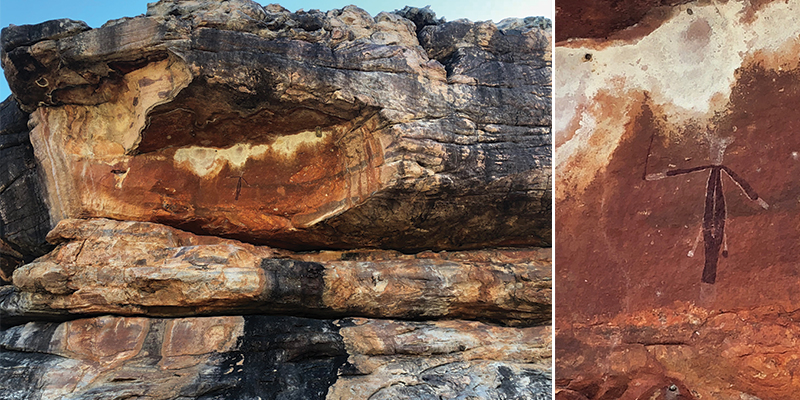 Maria Myers visits a rock art site with the survey team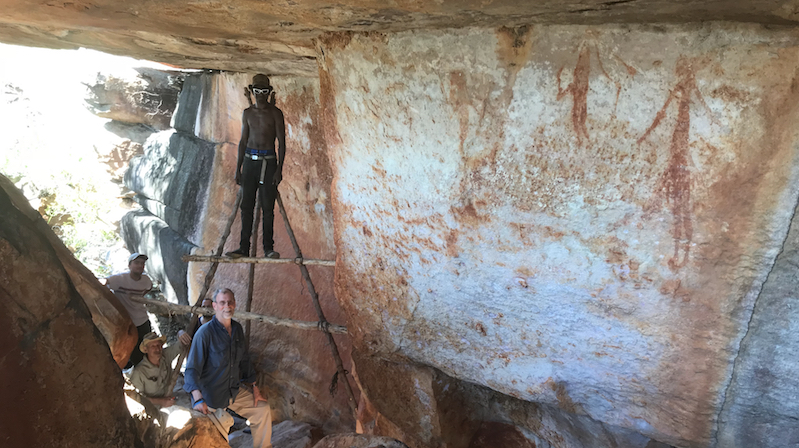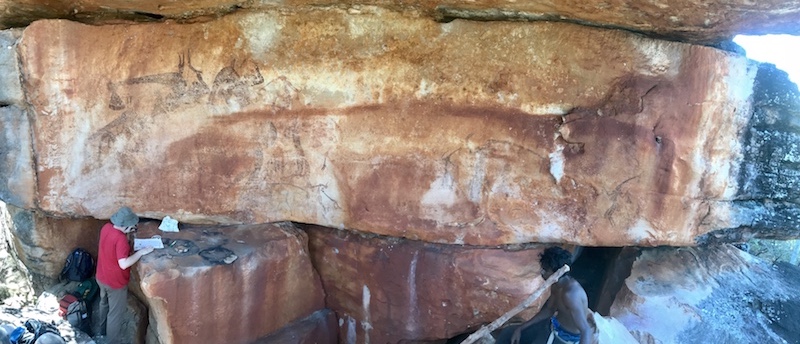 Gael Cazes, David Fink, Tibi Codilean, Andy Gleadow 
and TO 
Adrian Unghango, Kimberley July 2018.
RAA Rock Art Dating team share a lunch spot with a sunbathing water monitor.
FORTHCOMING RAA TALKS AND LECTURES
Thurs 20 September – Maria Myers AC, RAA Chairman lecture in Adelaide at SA Museum, Adelaide
Tues 13 November – Prof Bert Roberts, Distinguished Professor and Foundation Director of the Centre for Archaeological Science at the University of Wollongong and Director of the ARC Centre of Excellence for Australian Biodiversity and Heritage, lecture at UWA, Perth.