KFA's 20th Anniversary Public Lecture 2017/18 – Maria Myers AC
26 September 2017 @ 6:00 pm

-

7:00 pm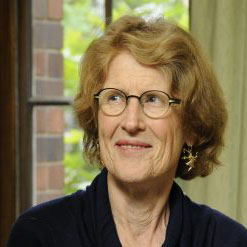 Setting the record down.  Setting the record straight.  Which way the future?
On the occasion of the Kimberley Foundation Australia's 20th Anniversary and the 10th anniversary of the death of Grahame Walsh, KFA tells the story of how the relatively unknown historic treasure that is Kimberley rock art has become the focus of major research by Australia's leading archaeologists and scientists. Two multi-million dollar research projects involving 40+ researchers from all over the world, along with traditional owners, are collaborating on archaeological surveys. A pioneering Rock Art Dating project has the world watching…
The Kimberley Foundation Australia is unravelling a cultural tradition spanning 60,000+ years. The Aboriginal rock art of Australia and the story it tells traces the history of global human migration. Revealing this story is the essence of our mission. It is Australia's story. By unlocking the archives of the paleo environment and researching and dating the rock art we are learning how to conserve and protect this precious heritage and environment.
And behind that story is another story waiting to be told. It is the story of the Foundation's history. Who were the people involved? How did KFA create a model for funding research where the drivers are both the Aboriginal traditional custodians and the general public – all seeking to understand and protect the cultural and historic significance of this Indigenous legacy? Twenty years on more than 40 KFA-sponsored researchers are in the field working collaborating with traditional owners and involving more than a dozen universities and institutions.
There is no better person to tell this story than Maria Myers AC. Awarded a Companion of the Order of Australia in 2016 for the advancement of the understanding of Indigenous rock art and for her service to the community through philanthropic leadership, Maria Myers has been Chairman of KFA for eight years. Her story started in 1994 when she met Grahame Walsh. Already a student of Aboriginal culture she was so inspired by his description of the living culture of the Kimberley and the rock art that she went to see it. She was hooked.
In 2001 Maria joined the KFA Board. The Foundation was already making historic headway with its founding principles of two-way understanding and two-way learning between traditional aboriginal Kimberley people and non–aboriginal people. In 2009 Maria was appointed Chairman. Today, the Kimberley Foundation Australia is at the forefront of scientific research backed by philanthropists, leading trusts and foundations and everyday Australians.
Lecture Dates
26 September 2017 Uni Club UWA, PERTH
22 February 2018 – NGV International, MELBOURNE
10 March 2018 – Art Gallery of NSW Society, SYDNEY
20 September 2018 – South Australian Museum, ADELAIDE