KFA Annual Public Lecture 2015/16 – Dr Kim Akerman
23 September 2015 @ 6:00 pm

-

7:00 pm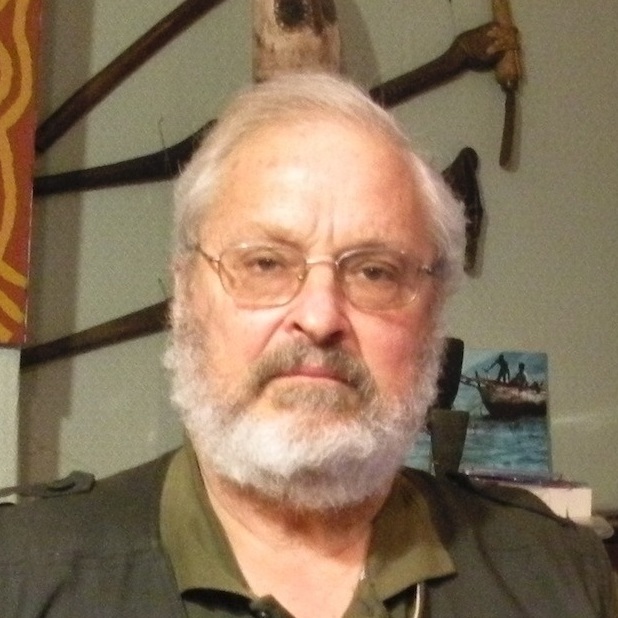 Unravelling the Wanjinas – A start
Kim brings to this lecture personal insights in his quest to come to terms with Wanjinas − iconic Kimberley ancestral beings whose spirits still pervade much of the northern Kimberley region today.
Kim Akerman's standing as the foremost ethnographer of northwest Australia is not recent. Twenty years ago it was acknowledged he was essential to any informed discussion on northern Australian rock art. He remains the touchstone.
The Kimberley Foundation Australia is proud to be presenting this lecture.
He gives those of us who know little of Wanjina culture an opportunity to glimpse the richness, complexity and deep spiritual dimensions of the customs and beliefs associated with the paintings and stories.
He provides a brief history of Wanjina studies and an examination of the Wanjina cult of the north and central Kimberley. He shows how some of the various movements of the Wanjina over the landscape link the clans and peoples of three language groups. His study reveals a unifying myth cycle that incorporates the creation of human culture into a cosmological system that is embedded in the landscape to this day.
Kim Akerman saw his first Wanjina paintings in Fred McCarthy's book Australia's Aborigines: their life and culture (1957). In 1966 he went to the Kimberley where he made friends with a number of senior people in Broome and Derby and forged ties that continued for many years. In the early 1970s Kim returned to the Kimberley as an anthropologist with the Aboriginal Affairs Planning Authority and then with Community Health Services. From 1979 until 1982 Kim worked as an anthropologist with the Kimberley Land Council and then continued as a consultant before joining the Northern Land Council.
Continual fieldwork throughout the Kimberley gave Kim the opportunity to engage in his other interests including learning about the rationale and mythology associated with the rock art of the region; and the traditional material culture and technology from people who had lived in a more traditional environment.
Kim's time is now spent processing the records of his fieldwork and making the results accessible to the relevant Aboriginal communities, appropriate institutions and others involved in Aboriginal studies. He is also involved with the translation of the results of anthropological research undertaken by early European anthropologists who have worked in north-western Australia and writing papers on topics within his fields of interest.
To view PowerPoint of Kim's presentation click here
Lecture Dates
23 September 2015 – University Club UWA, PERTH
9 March 2016 – NGV International, MELBOURNE
29 April 2016 – Allens, Level 28, Deutsche Bank Place, Corner of Hunter and Phillip Streets, SYDNEY